News story
Government commissions ketamine review
The government has commissioned an independent review into the Class C drug ketamine following concerns about the harm it causes.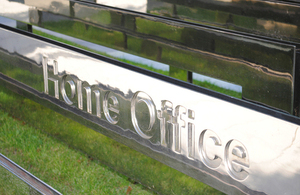 Home Secretary Theresa May has asked the Advisory Council on the Misuse of Drugs (ACMD) to update its advice on the illegal substance.
The Home Secretary said: 'Our annual work programme sets out the government's priorities for tackling drug issues over the coming year.
'We are becoming increasingly concerned by new evidence and heightened public concern about the popularity and potential harms of ketamine, which is why I have asked the council to revisit its earlier advice on the drug.'
Alongside this review, the ACMD will continue to work on its other priorities including promoting recovery, monitoring new psychoactive substances ('legal highs') and reviews into khat, cocaine and polysubstance use (where more than one substance is taken by a user).
The council is also considering recommending a banning order on the 'legal high' methoxetamine - a substance being sold as a 'safe ketamine'.
Published 13 March 2012