Government announces new offences of stalking
Two new specific criminal offences of stalking will be introduced in England and Wales, the Prime Minister has announced.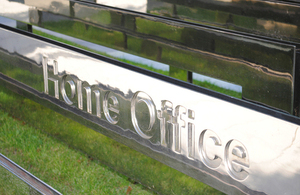 The government is today tabling amendments to the protection of freedoms bill for lords report stage, on Monday 12 March 2012, so that these new offences can be enacted as soon as possible.
The new offences of stalking and stalking where there is a fear of violence will be created to sit alongside existing offences of harassment in the protection of harassment act 1997 (PHA). 
Currently the law is designed to capture the variety of tactics employed by stalkers which, when taken separately, may not constitute an offence in themselves. Adding specific offences of stalking will provide greater clarity around this offence for the police and others looking to improve the safety of victims and bring perpetrators to justice.
The Prime Minister said:
'Stalking is an abhorrent crime. It makes life a living hell for victims - breaking up relationships, forcing the victims to move house, making them feel they are being watched 24 hours a day.
'That is why we are explicitly criminalising stalking, to make sure that justice is done, protect the victims and show beyond doubt that stalking is a crime.'
The news follows a 12-week consultation run by the home office which received a strongly positive response from the public in favour of the creation of a new offence.
Home secretary Theresa May said:
'Stalking is an issue which affects many lives, often in devastating ways. That is why we are taking it seriously and introducing these new offences.
Offenders need to know that they will be brought to justice for making others' lives a misery.
'We will do all we can to protect victims of stalking more effectively and to end this appalling crime.'
The police will also be given new powers of entry to investigate stalking offences. Until now, the police have only had a right of entry in respect of conduct that puts people in fear of violence.
In addition to the introduction of these new offences, the government is looking at better training and guidance for the police and crown prosecution service so that victims of stalking get the support they deserve.
Today's announcement is part of a package of work undertaken by the government to tackle violence against women and girls and an updated version of the government's 'end violence against women and girls' action plan has also been published today. Earlier this week, the home secretary announced a pilot into the domestic violence disclosure scheme (often called 'Clare's law').
Notes to editors
1. Two new offences - stalking and stalking where there is a fear of violence - are being created under the protection from harassment act 1997.
2. The changes are expected to take place later this year when the protection of freedoms bill becomes law.
3. A targeted consultation on stalking was launched by the home office on 14 November 2011 and closed on 5 February 2012. It sought the views of key partners and directly affected parties, including the police, practitioners and other government departments and organisations with a direct interest in preventing stalking. It received around 150 responses.
The government's response to the consultation will be published shortly.
4. According to the British crime survey 2010-2011, almost one in 20 women are a victim of stalking every year. Over a lifetime, stalking affects almost one in five women and one in ten men.
5. Key findings from www.stalkingsurvey.com show that a third of victims said they had lost their job or relationship, or had been forced to move home because of the stalking.
6. Stalking was included as a priority in the government's action plan 'call to end violence against women and girls', to view it please visit www.homeoffice.gov.uk/vawg
7. Overall, the home office is providing £28m for specialist domestic and sexual violence services over the next four years of the spending review period.
Published 8 March 2012