Government and football bodies tackle discrimination
Authorities unite at Downing Street summit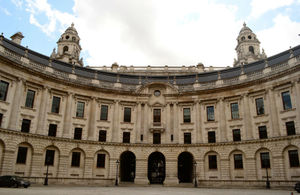 Football authorities, former players and campaign groups took part in a summit at Number 10 today to discuss discrimination in football.
The talks focused on progress so far and how the parties can work together to send a clear message that discrimination will not be tolerated.
During the meeting, Culture Secretary Jeremy Hunt announced that the Government is contributing £3 million to the Football Association's (FA) new National Coaching Centre, St George's Park, to encourage coaches from all walks of life to reach the top of the game.
Football authorities also revealed details of a new bursary scheme open to black, Asian and minority ethnic candidates who have a minimum of the Level Two coaching qualification to assist with the costs of reaching top Uefa levels of coaching and provide mentoring opportunities at top flight clubs.
"We've made significant progress over the last two decades in tackling discrimination in football and this is something we should be proud of," Mr Hunt said. "But we mustn't become complacent. It would be great to see more black and ethnic minority coaches and managers working in the game and this is something we want to work on achieving with the football authorities."
David Bernstein, chairman of the FA, said the organisation was determined to provide an inclusive football experience. He added: "I thank the Government for the strong support of St. George's Park. When it opens later this year, it will provide an inspirational boost to our development work across all communities. The FA remains firmly committed to ensuring football is for everyone and that prejudice has no place."
The Premier League will work closely with Police e-crime units to improve the way online racist and grossly offensive behaviour is identified and dealt with.
The Football League's chairman Greg Clarke also announced he will sign the Government's Sports Charter to tackle homophobia and transphobia in sport on behalf of the clubs in the Championship, League 1 and League 2. The Premier League signed up earlier this month.
Further information
Published 22 February 2012