GLOBE/LSE report: statement by The Rt Hon Chris Huhne MP - 26 April 2011
Welcoming the publication today by the Global Legislators Organisation (GLOBE) of a study of climate change legislation in the major economies…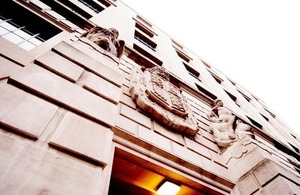 Welcoming the publication today by the Global Legislators Organisation (GLOBE) of a study of climate change legislation in the major economies, UK Energy and Climate Change Secretary The Rt Hon Chris Huhne MP said:
"Low carbon investment needs clear domestic law as well as a comprehensive global agreement. Under the UK's Climate Change Act, we are transforming the way we live and work to cut carbon, save energy and support jobs and green growth. The report by GLOBE and LSE demonstrates that many other countries are also putting in place the legal frameworks and low carbon development plans to tackle climate change. The race is on, and the pioneers are the most likely winners. The international priority must now be to push ahead, building on the progress at Cancun, and work towards a global climate deal."
The Study is just under 300 pages and is available to download from the GLOBE International website.
Published 26 April 2011