Plans to make philanthropy easier.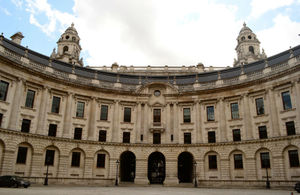 The Government has unveiled new Big Society plans to make it easier and more attractive to give time and money to good causes.
The Giving White Paper seeks to renew Britain's culture of philanthropy by working with charities and businesses to support new ways for people to contribute.
New commitments in the White Paper include:
A £10million Social Action Fund to support the most promising ideas for growing giving in priority areas in England,  including new schemes for people to volunteer a little when it suits them or match funding school philanthropy projects 
£700,000 to support Philanthropy UK connecting wealthy people with charities that need their support
Establishing a new honours committee to ensure people are recognised and celebrated for exceptional and sustained philanthropy 
£400,000 support from Government and NESTA to trial 'Spice' in England which gives volunteers 'thank yous' like vouchers or discounts with local businesses when they do good things for the community
Hold a Giving Summit in the Autumn to bring together charities, philanthropists, businesses, technologists and financiers to set the course for the future of giving
The Giving White Paper builds on other work to support philanthropy including changes to the tax system announced in the budget 2011, worth an estimated £600million to charities over the next four years.
Earlier today during a speech in Milton Keynes the Prime Minister set out the Government's commitment to building strong communities, strong relationships and strong families as part of the Big Society.
Further information
Published 19 July 2012