News story
Giving safely: a guide to making sure your donations really count
Fraud watchdog, the Fraud Advisory Panel (FAP), has launched the UK's first independent guidance on how to make charitable donations safely.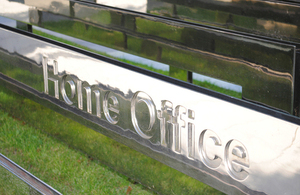 'Giving safely: a guide to making sure your donations really count' provides simple, practical advice on how to avoid potential scams and how to ensure that your donations really do reach the good causes you wish to support.
The guide is the latest initiative in a concerted effort by the FAP to support the voluntary sector in tackling fraud - which is estimated to cost charities £1.1 billion.
Produced as part of a joint National Fraud Authority and Charity Commission project to reduce fraud against the sector, the guide is aimed at individual charitable donors in England and Wales, Scotland and Northern Ireland. It is hoped that charities themselves will embrace the guide and make it widely available to donors.
Rosalind Wright, chair of the Fraud Advisory Panel, says the creation of the guide is timely: 'These are tough times for charities because they are tough times for their donors. Every penny counts. The good work charities do is more important than ever and it is vital that donors have the confidence to keep on giving.
'The vast majority of charitable appeals and collections are legitimate, but fraud can and does creep in. Fake collections, misleading emails and letters, bogus websites, high-pressure phone calls: these things can poison the culture of giving, undermining the relationship between real charities and their donors. This new guidance is designed to support donors in a straightforward and practical way so that they can keep on giving, confident that their money is hitting the spot. After all, the most important message of all to donors is still "please don't stop giving".'
Charity sector organisations, law enforcement, and other regulatory and professional bodies have all cooperated with the production of the guide - including the three charity regulators.
The guide can be downloaded from the FAP website in leaflet form or as a series of targeted posters covering doorstep-giving, street collections and making donations online.
Please note: The National Fraud Authority (NFA) is not responsible for the content on external websites.
The NFA runs Action Fraud - the UK's national fraud reporting centre. To report a fraud, call Action Fraud on 0300 123 2040 or visit the Action Fraud website. 
Published 1 June 2012