Give us your ideas for a new Bank Holiday
Want to move the May Day Bank Holiday to October? Fancy celebrating a patron saint day with a Bank Holiday earlier in the year?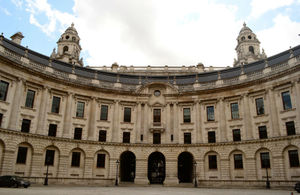 Whatever your views, the debate begins today.
We're asking people to contribute their ideas on this site or join the debate on Twitter using the hashtag #bankhol.
All the opinions and ideas will be gathered together and whittled down to form the options contained in a formal public consultation to be launched later this year, one of which will be to retain the current arrangements.
Tourism and Heritage Minister John Penrose said:
"We've all recently enjoyed two long four day weekends courtesy of the Royal wedding and the Easter break. I'm well aware there will be many who relished the chance of taking a long extended holiday - but equally many may have preferred to spread the public holidays further apart.
"I've made clear from the start our proposal to move the May Bank Holiday is not based on any particular preferred option - I want to hear what people think.  At the heart of our plans are a desire to extend the tourism season and hopefully encourage more people to holiday at home but I'm open to all views. If the public are happy with the status quo then they need to let us know!"
Members of the public will be able to contribute their views until 9th June. A public consultation will then be launched later on this year. Any changes wouldn't take place until at least 2013.
Further information
Published 12 May 2011