Gibraltar Defence Police catch cigarette smugglers
The vigilance of two sharp-eyed Gibraltar Defence Police (GDP) officers recently led to the confiscation of 40,000 cigarettes and the arrest of two Spanish nationals.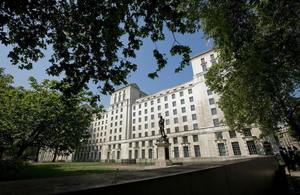 During a night-time routine patrol aimed at providing security, two police officers in a rigid-hulled inflatable boat spotted movement in the shallow water at the western end of Gibraltar's runway.
They called for backup from officers based at the airfield and, together, the GDP team arrested two men on the rocks at the end of the runway.
The men were dressed in black wetsuits and were in possession of cigarettes wrapped inside black plastic bags tied with ropes. The cigarettes would have been worth £3,000 in Gibraltar but much more in Spain.
The men were arrested for tobacco-related offences and after liaison with the Royal Gibraltar Police to ensure that they were not wanted for any other offences they were taken away to be interviewed.
The GDP's Superintendent Rob Allen said:
I am delighted that the vigilance of our officers has paid dividends. In this case it was smugglers at the end of the runway but next time it could be terrorists.
The Gibraltar Defence Police is a civil police force which guards and enforces law on Ministry of Defence installations in Gibraltar. Prior to 17 December 2009 it was known as the Gibraltar Services Police.
Published 17 February 2011