Gibraltar Air Cadets fly over UK
This year, the Gibraltar Cadets spent their first week at RAF Shawbury in the north of Shropshire. Training at RAF Shawbury is conducted by …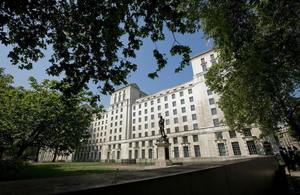 This year, the Gibraltar Cadets spent their first week at RAF Shawbury in the north of Shropshire. Training at RAF Shawbury is conducted by the Defence Helicopter Flying School, the Central Flying School (Helicopter) Squadron and the Central Air Traffic Control School.
Shawbury is equipped with the single-engine Eurocopter Squirrel and twin-engine Bell Griffin and it also stores a large number of other aircraft.
Speaking about flying in a rotary wing aircraft, Cadet James Mifsud said:
Having the opportunity to fly in the Squirrel helicopter was great, flying backwards in it was awesome!
The cadets also had the opportunity to travel to RAF Cosford, also in Shropshire, to carry out some air experience flying. Cadet Cheyenne Woolf said:
I was so excited to be going in the Grob Tutor aircraft as I had never been in a small aircraft. We did some aerobatics and went upside down; I got the chance to fly the plane as well - it was amazing!
The cadets then spent their second week at the Army's Adventure Training Camp at Sennybridge in Brecon, South Wales. Here the cadets participated in many different outdoor activities. Warrant Officer Eddie Vincent said:
This purpose-built centre caters for all young adventurers' needs. All activities are organised and run by qualified, experienced staff. Activities carried out by our cadets are varied and the cadets get the opportunity to try out new, exciting activities.
Cadet Sergeant Aden Cox said:
It was great to meet other cadets from the UK. We went rock climbing, mountain biking, swimming, canoeing and abseiling; I made a lot of new friends at the camp and look forward to going back again in the future.
Cadet Rohana Dewfall commented:
It was very challenging but an enjoyable week. I particularly enjoyed the orienteering, hill walking and getting involved with the National Navigation Award Scheme.
Summing up the two-week camp, Cadet Mitchell Kellner said:
The overall experience was great, meeting lots of people, trying out new exciting activities - I would recommend the Air Cadets to anyone.
The Air Training Corps is a voluntary youth organisation supported by the Royal Air Force for young adults aged 13-17 years.
Published 28 September 2010