Getting troops home for Christmas
On current plans the last passengers from Afghanistan should be in the UK on the afternoon of Christmas Eve. RAF Brize Norton, like most airports…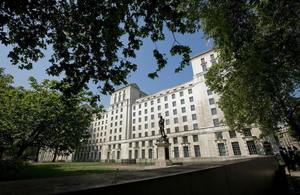 On current plans the last passengers from Afghanistan should be in the UK on the afternoon of Christmas Eve.
RAF Brize Norton, like most airports in the UK in the last few days has experienced some of the most severe pre-Christmas weather for decades.
The task faced by all airports is similar - get passengers moving on time - but as the UK end of the Afghanistan Airbridge, the task facing Brize Norton is more personal - get troops home for Rest & Recuperation at Christmas.
In temperatures of -15C personnel at Brize Norton have been working this week to get and keep the airfield clear of 15cm of snow.
Facing a backlog of almost 600 soldiers, sailors and airmen the Station rescheduled almost a dozen flights to produce a plan that should get all the troops home for Christmas.
Off-duty shifts were called in and leave has been cancelled in all but the most exceptional circumstances.
Station Commander, Group Captain Dominic Stamp, said:
Every single person at Brize Norton understands the crucial support that we provide to Operations, and in particular, the need to pull out all the stops to bring back personnel who are looking forward so much to spending Christmas with their families and loved ones.

As the RAF's busiest airport it was absolutely vital we were well prepared; this preparation, and the excellent job that my people have undertaken, has proven to be vital in overcoming the severe weather conditions experienced so far this winter.
Regrettably, many people have been delayed but the Movements Team in Afghanistan has prioritised travel on a case by case basis.
R&R passengers have been put at the front of the list and shorter-term 'visitors' will be recovered on the later flights.
While keeping the Airbridge open, the personnel at Brize Norton have also recovered almost 100 troops conducting vital pre-deployment training overseas, maintained support to the UK's quick reaction alert and mounted an AeroMed flight which involved the civilian police escorting one of the surgeons to the aircraft.
Published 23 December 2010