Getting the nation singing with the Karaoke Shower Live Tour
UK Music and the Intellectual Property Office team up to launch a travelling karaoke booth, to unleash a nation of pop wannabes.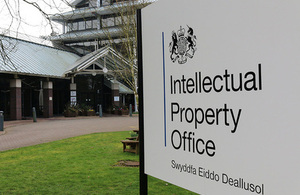 Kicking off at the Music Show in Manchester on 15 November, the Karaoke Shower features a catalogue of songs and, while those who step inside will be shielded by a shower curtain, their efforts will be captured on camera and shared with passers by on screens outside. There will be a social sharing function enabling singers to post to their Twitter and Facebook, and the best performances will be shared across a dedicated YouTube channel.
The Karaoke Shower Live Tour has been designed to encourage greater respect for copyright and the value of creativity in a fun and interactive way. Participants will be encouraged to enter MusicBiz, a competition calling for storyboards detailing how individuals are rewarded for their creativity. Music Biz is open for 14 to 18 year olds and closes in March 2014.
The Karaoke Shower will also be used to promote the upcoming launch of Music Inc., a new app-based music game from UK Music and the Intellectual Property Office (IPO). Players of Music Inc. will be tasked with managing every facet of an aspiring artist's career, from recording and song writing to publicity and styling, while also attempting to balance the books and tackle issues presented by piracy and illegal downloading. Music Inc. has been developed in collaboration with Aardman Animations and will be available to download in late January.
Following its appearance at the Music Show, the Karaoke Shower Live Tour will appear at Rock the House, a government-run event at the Houses of Parliament designed to champion the importance of intellectual property and live music, on 19 November. It will then visit Glasgow, Newcastle, Liverpool, Birmingham and Cardiff, before returning to London.
Minister for Intellectual Property, Lord Younger said:
The internet has revolutionised the way in which we all receive, listen to and store music. However, with these changes we have experienced, unfortunately, increasing amounts of piracy and copyright infringement.

One of the ways we can help tackle this is through educating people on how the music industry operates. This is why we are taking the Karaoke Shower on the road to encourage greater understanding of, and respect for, copyright in a fun and interactive way - this will show consumers the value, and the importance, of protecting copyright and creativity for our world-class creative industries.
Jo Dipple, UK Music CEO commented:
Music Inc. is an extremely exciting project for UK Music so it's great to kick things off in such a fun way with the Karaoke Shower Live Tour. We can't wait to see feedback from the public, all the while generating an interest in the framework that underpins our ability to make a living from music, copyright.
Karaoke Show Live Tour dates:
Manchester (Music Show) 16/17 November

Houses of Parliament (Rock the House) 19 November

Glasgow (Science Centre) w/c 25 November (TBC)

Newcastle (Centre for Life) 28 November - 1 December

Liverpool (Beatles Story ) 2/3 December

Birmingham (Birmingham Library) 5/6 December (TBC)

Cardiff (St. David's Centre) 9/10 December (TBC)
Notes to editors
The Karaoke Shower is part of the IPO's education campaign 'Treasure Island', which aims to build understanding of and respect for intellectual property in young people in a creative way.

Online resources that form part of the new national education campaign include the MusicBiz competition, supported by UK Music and the Cracking Ideas competition. Cracking Ideas is a government-backed project and uses a combination of lesson plans, activity packs, challenges and dedicated website, to encourage innovation and creativity among children aged 4 to 16 all with links to the UK curriculum.

The IPO is within the Department for Business, Innovation, and Skills and is responsible for the national framework of Intellectual Property rights, comprising patents, designs, trade marks and copyright.
Published 15 November 2013