Getting it Right – RADAR Chief Executive will review Employment Support for Disabled People
Employment support for disabled people has to offer more help then ever before.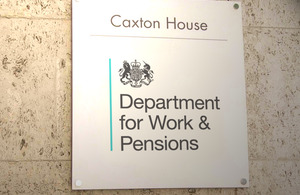 Employment support for disabled people has to offer more help then ever before. That's the message from Minister for Disabled People Maria Miller today.
To ensure that disabled people get the help and support they need, RADAR's Chief Executive Liz Sayce will review the current specialist employment support services and consider whether they provide the most effective support possible.
Through the Work Programme and the new Work Choice, disabled people will get more personalised support to get the job they want. Alongside these, disabled people can access other employment services through Remploy, Residential Training Colleges and Access to Work.
Minister for Disabled People, Maria Miller said:
For many disabled people, true equality and independence in their lives is achieved through help to find work and stay in those jobs.  Too often in the past disabled people have been failed by the programmes that were meant to help them and that has to stop.

We are introducing the Work Programme and Work Choice which we expect to support more disabled people into employment each year than any of its predecessor government programmes. Building on these foundations, we need to ensure that all our programmes provide the very best support for disabled people to get into work and then stay in employment and, in this tough financial climate, the very best value for money.

As Chief Executive of the UK's largest disability campaigning organisation, Liz will bring a wealth of knowledge and expertise to the review.
Liz Sayce, Chief Executive of RADAR said:
I am delighted to have the opportunity to lead this important piece of work.  Disabled people continue to face barriers to employment and I hope that this review will help the Department make real improvements to the services that support disabled people who want to develop fulfilling careers.
The review will examine DWP's current employment support for disabled people who need the most help to get into work and will consult with a wide range of stakeholders including disabled people themselves. 
The terms of reference for the review and further information on how to contribute ideas are available here: http://dwp.gov.uk/consultations/. The review team can be contacted via employmentsupport.review@dwp.gsi.gov.uk.
Published 2 December 2010