News story
Get Online Week: helping communities improve their digital skills
Digital Economy Minister Ed Vaizey visits digital Bexley as part of Get Online Week 2015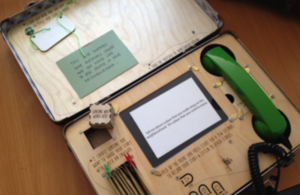 This week is Get Online Week 2015 and Digital Economy Minister Ed Vaizey, has showed his support for the initiative at a digital inclusion initiative in Erith Park, East London.
Get Online Week is the UK's largest digital inclusion campaign, which is in it's ninth year in 2015. Run by social enterprise Tinder Foundation, this year almost a thousand community organisations are running thousands of events to help people take their first steps to improve their digital skills.
It's all about encouraging people to see how the Internet can make almost anything a little easier.
The housing association the Minister visited is part of Orbit Group, and they've been taking an innovative approach to digital inclusion as Caroline Field, Regeneration Project Manager, explains:
We were interested in the potential of digital media to encourage residents to get involved in the community and build social networks. So we worked with Microsoft, University of Newcastle and University of Nottingham to develop these projects.
The projects include 'Walk the Talk', which gets residents involved via a 'digital suitcase'. Local people have uploaded stories about local history, which can be accessed via interactive plaques around the estate. The suitcase was designed as a departure from the cutting edge look of kit that might scare off those who don't regularly use new technology. There's something weirdly inviting about an old fashioned telephone receiver!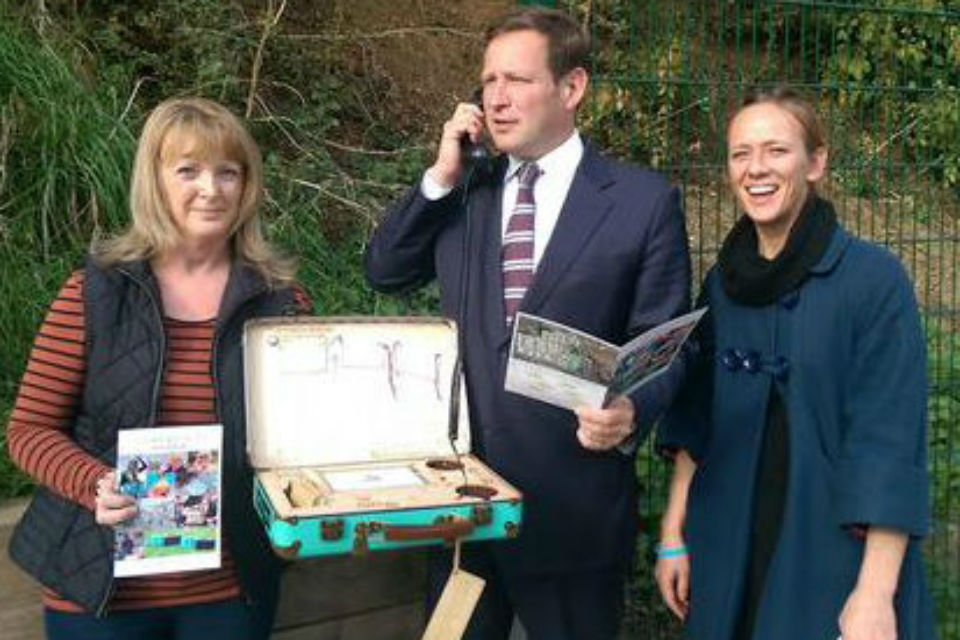 Orbit Group surveyed the residents at Erith Park, and a familiar story emerged. They said they loved their homes, but had found it difficult to get to know their neighbours. Interactive screens have now been set up in stairwells, where neighbours take selfies, leave messages, introduce themselves and kickstart interactions.
Donna Wooton moved to Erith Park in the 1960s and, until recently, had avoided use of all things digital. She said:
I'm not usually a great user of new technology but I've really enjoyed getting involved in capturing the collection of local stories. Now I'm looking forward to the other digital projects we're setting up.
Donna is now a 'Community Buddy' who welcomes new residents to the area and even teaches people how to use the tech.
Speaking at the end of his visit, the Minister for the Digital Economy commented:
The work being done in Erith Park is brilliant and it's great to see Bexley taking part in the nationwide GetOnline week initiative. Getting online and embracing new technology is becoming more and more important in this digital age, and I congratulate all involved in this innovative scheme aimed at using technology to build community engagement.
As ever, with efforts to help people realise the benefits of technology and the Internet, it's about finding the hooks that work for the user. At Erith Park they've taken this idea and run with it. Yes, some of it might seem a bit left-field at first, but it looks to be working.
Find out more about Get Online Week 2015, or becoming a Digital Friend.
Published 15 October 2015