Germany's Personnel Recovery Centre officially opens
Wounded, injured and sick Armed Forces personnel in Germany will benefit from the latest Personnel Recovery Centre which was opened in Sennelager, north west Germany, yesterday.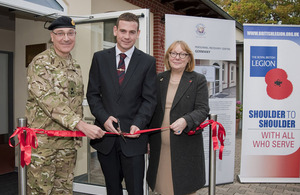 The Personnel Recovery Centre offers training, counselling and career management for all wounded, sick and injured Service personnel, and assists with resettlement for those individuals planning to transit to civilian life and settle in Germany. Although based in Sennelager, it supports the needs of all Germany-based personnel.
The opening ceremony was attended by Major General Richard Nugee, Director General (Personnel), and Sue Freeth, Director Operations at the Royal British Legion. The ribbon was cut by Lance Corporal Richard Drummond of 35 Engineer Regiment, one of the wounded, injured and sick soldiers who attends the centre.
The ceremony was also attended by some of the other soldiers who use the centre and their families, other members of the Royal British Legion, members of the local German community and serving military personnel, both German and British.
Describing the centre, General Nugee said:
This is all about ensuring that all of our wounded, injured and sick personnel individually achieve a successful outcome that is right for them, their families and the Army.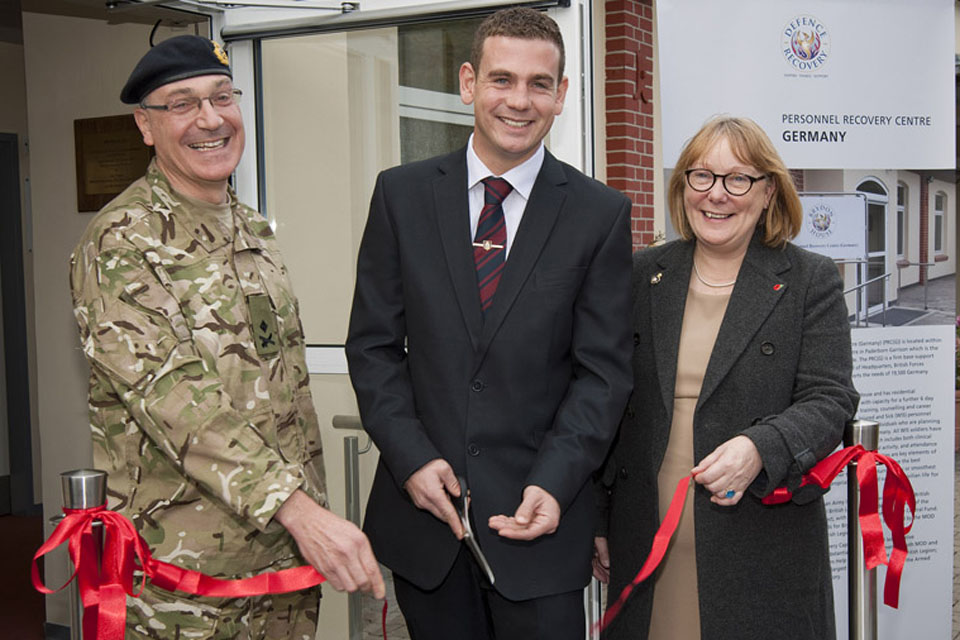 The Royal British Legion has funded the delivery of the capital build project with a donation from the Army Central Fund. The operating costs will be met by the MOD and the Legion.
Sue Freeth, the Royal British Legion's Director Operations, said:
The range of support, both practical and emotional, that the Personnel Recovery Centre Germany provides makes a vital contribution to recovery.
This centre forms part of the Army Recovery Capability which comprises the Personnel Recovery Branch based at Army HQ, 11 Personnel Recovery Units, five Personnel Recovery Centres and a Battle Back Centre at Lilleshall (Defence Adaptive Sport and Adventurous Training Centre).
The centre at Sennelager is named Brydon House after William Brydon who was a surgeon during the First Anglo-Afghan War, famous for being the only member of an army of 4,500 men to reach the safety of Jalalabad after the long retreat from Kabul.
Published 11 October 2012