General Petraeus visits British Gurkhas in Afghanistan
General David Petraeus, commander of all international troops serving in Afghanistan, visited 1st Battalion The Royal Gurkha Rifles in southern Helmand last week.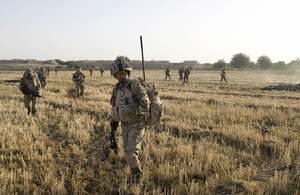 The General received in-depth briefings to learn of successes the Gurkhas have had so far in protecting the people in the Nahr-e Saraj area.
General Petraeus, with Commander Task Force Helmand, Brigadier Richard Felton, discussed the approach developed by the battle group which has focused on understanding the population and the insurgents' role within it.
Lieutenant Colonel Gerald Strickland, Commanding Officer of the 1st Battalion The Royal Gurkha Rifles Battle Group, said:
We have had the opportunity to talk to our commander and explain the approach we have been taking to defeat the insurgency in our corner of Helmand. It was good to get the sense that we are delivering exactly what it is that General Petraeus is after in terms of fixing the problems here in Afghanistan.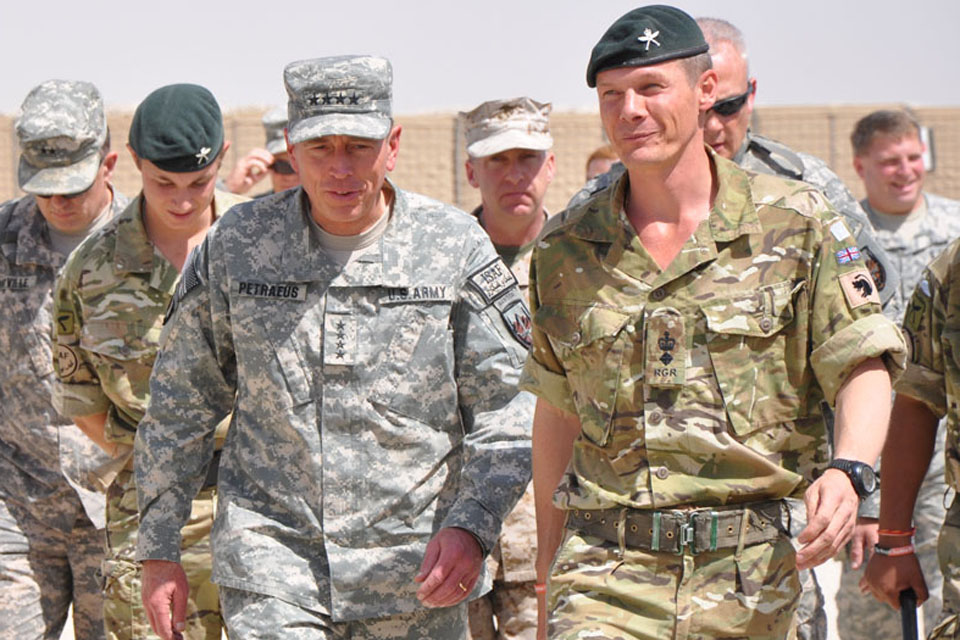 Following an in-depth briefing and discussion with the planning staff of the Gurkha battle group, General Petraeus met Sergeant Diprasad Pun of A Company. The unassuming Gurkha was congratulated for his recent bravery displayed during an insurgent attack on his company checkpoint.
The General then met soldiers of C Company who have led the way in forming a 'protected community' within their company area.
The local village has seen a vast improvement in security since the partnered forces of the Gurkhas and the Afghan National Army and Police set up numerous checkpoints. A village development council has also been formed by local elders.
C Company's Sergeant Major Lalit said:
A lot of junior soldiers have done many, many good things and the local people really appreciate what we have done with the Afghan forces in this area. This visit was a big thing for us - an honour for C Company to meet the General.
The Gurkhas are due to hand over to 2nd Battalion The Parachute Regiment before they return to their base in Folkestone, Kent, in November this year.
Published 4 October 2010