News story
General Norman Schwarzkopf tribute
The UK Chief of the Defence Staff has paid tribute to the retired US General Norman Schwarzkopf, who died yesterday, 27 December 2012, aged 78.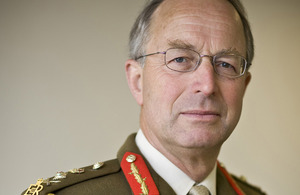 General Schwarzkopf was commander of coalition forces in the first Gulf War from 1990-91.
The Chief of the Defence Staff, General Sir David Richards, said:
General Norman Schwarzkopf's command in the Gulf was an example of the finest qualities of American leadership: decisive, inclusive and measured. At the head of a coalition of forces from around the world, including many from the region, he played a pivotal role in the liberation of Kuwait. The operation was not only a UN act but marked the transition from a Cold War doctrine of dissuasion and balance to a new world where force could be used for good. As its first practitioner General Schwarzkopf accomplished what so few can: he shaped his times. He was the first of what are now many US generals to lead British forces in this kind of conflict, rather than in Cold War stasis of the previous decades. For that, and his inspirational command in war, he will be remembered on this side of the Atlantic with respect. The Anglo-American alliance has gone from strength to strength since his time, but it started with him. My thoughts are with his family.
Published 28 December 2012