Press release
GDP Growth figures show Government is delivering for Wales, says Welsh Secretary
Secretary of State for Wales has welcomed today's encouraging GDP growth figures during a visit with the Prime Minister to South Wales. The…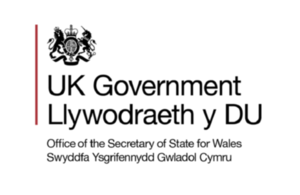 Secretary of State for Wales has welcomed today's encouraging GDP growth figures during a visit with the Prime Minister to South Wales.
The Prime Minister and Mrs Gillan visited Working Links Wales in Caerphilly, who are a Work Programme provider employing around 200 staff.
Mrs Gillan said: "Today's GDP figures show that the British economy is stable at this time as a result of bold government decisions.
"The private sector is showing steady signs of growth in Wales with new orders for Airbus and investments by companies such as General Dynamics and Sharp.
"The UK Government is creating the right conditions for growth in Wales with the £billion electrification of the railway line from London to Cardiff and the recently announced broadband investment of just under £57 million.  This shows that the UK Government is delivering for Wales and putting the economy on the right road to recovery."
Notes
Working Links Wales in Caerphilly has supported 22,000 people back into work as part of the UK Government's Work Programme. http://www.workinglinks.co.uk/default.aspx
The GDP growth figures released today can be found here
The 'Britain open for Business' strategy can be found here
Published 26 July 2011