News story
Garden of Remembrance officially opens at former RAF Lyneham Base
Defence Minister Mark Lancaster joins families of personnel repatriated through RAF Lyneham at a service marking the opening of the garden.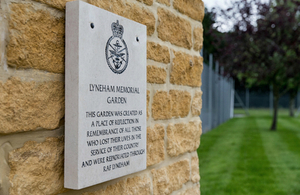 On Friday 24 June, the Garden of Remembrance at the former RAF Lyneham base was officially opened by the Minister for Defence Personnel and Veterans, Mark Lancaster MP. Families of personnel who were repatriated through RAF Lyneham were invited to attend a service marking the official opening the garden.
The service, led by Padre Stephen Thatcher, Garrison Chaplain for MOD Lyneham, incorporated readings and music chosen to reflect the ultimate sacrifice made by men and women who fell in the service of their country. The Band of the RAF Regiment provided the music as the guests arrived and music during the service was performed by the Band of the Royal Logistic Corps. A bugler from the Band of the Royal Marines marked the beginning and end of a two minute silence.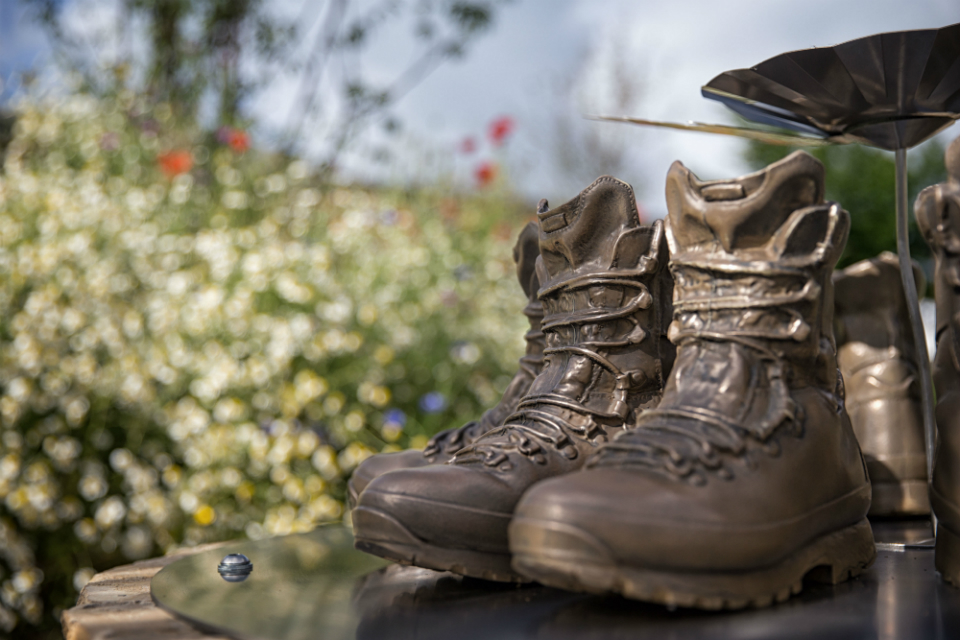 After the service, families were invited to scatter Flanders poppy seeds in the Garden of Remembrance as a living tribute to fallen.
Colonel Mike Pendlington, Garrison Commander at the refurbished MOD Lyneham base said:
The past two decades of repatriation movement at the former RAF Lyneham airbase was a deeply sad and difficult time for the families of all deceased personnel who were brought home from operational theatres around the world to be re-united with loved ones. It is in memory of those who paid the ultimate sacrifice in the line of duty that this beautiful Garden of Remembrance has been commissioned and to which we unite our thoughts and prayers in a service of dedication to their hallowed memory.
The Garden of Remembrance is based on a design by local horticultural students from Wiltshire College's Lackham campus. A key part of their design is an image that would be recognisable to all military personnel; their boots. Wild flowers adorn the banks of the contoured garden which also incorporates sand bags and three standing stones of Wiltshire in the colours of the three Services. The garden is profiled to give privacy and some protection from the elements for those visiting and paying their respects to the fallen.
The Garden of Remembrance is situated outside the MOD Lyneham base, next to the REME Museum of Technology, and is open all year round to those wishing to pay their respects.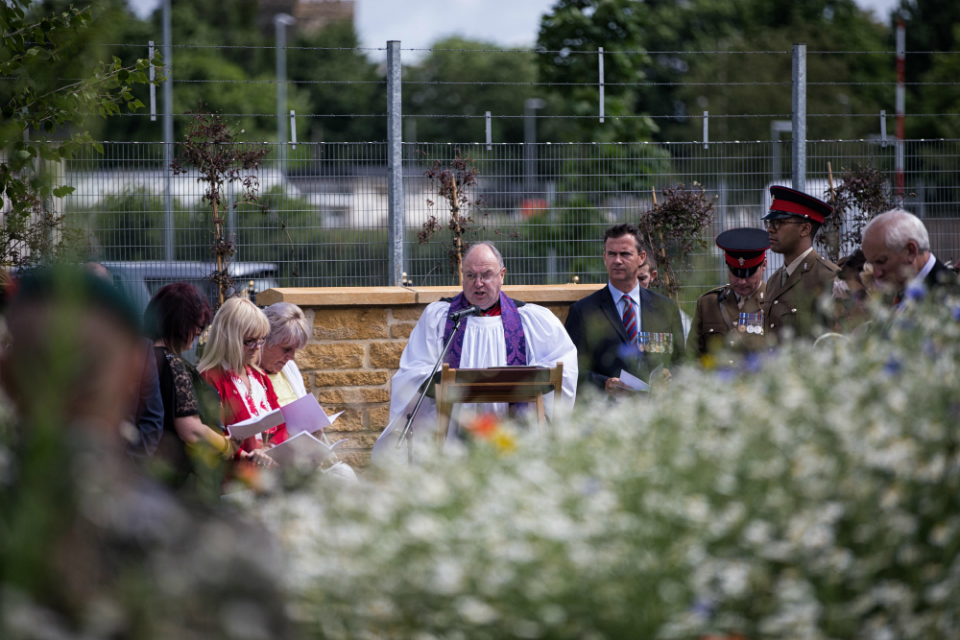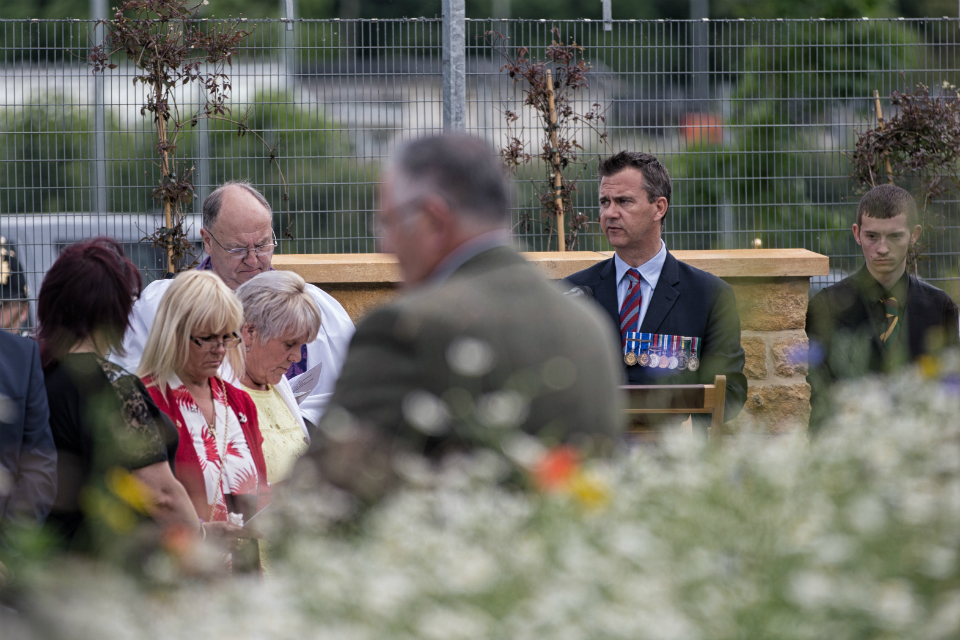 Published 24 June 2016