Games industry urged to help build skills base
Minister calls on industry, schools and Government to work closely together to equip young people for technology jobs.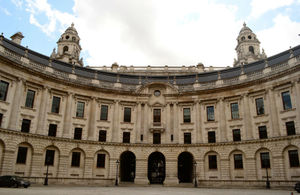 Creative Industries Minister Ed Vaizey has spoken of the need to give young people the right skills to work in games and other related industries.
Addressing the Learning Without Frontiers World Forum in London, Mr Vaizey said industry, schools and Government must work closely together to "produce the talent and provide an environment for it to flourish".
The education system will be a major asset, he told delegates and the Livingstone Hope Review into the skills that will be needed by school leavers and graduates to work in these fields is set to report in the next few weeks.
Mr Vaizey said the review's research has already revealed that many young people do not realise the UK is a world leader in the computer games and visual special effects industries and they have little knowledge about the subjects they need to study to access careers in these areas.
"I am really looking forward to seeing the recommendations that the review puts forward, but I also put out the challenge to industry and academia alike," Mr Vaizey said. "Unless industry, Government and schools work closely together on this we will miss our opportunity. We don't want to create a generation of experts in word processing - we want to inspire people and equip them with the skills to make the next word processor, or the next hit computer game. The goal is simple, to become the best talent source in the world."
Further information
Published 20 February 2012