Games boost interest from abroad
Hugh Robertson welcomes study that shows Chinese and Indians are more likely to want to visit Britain as a result of London 2012.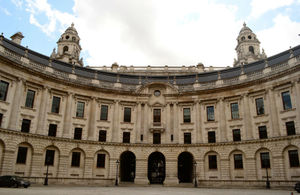 The Olympic and Paralympic Games are providing a significant boost to Britain, particularly amongst the growing number of middle class consumers in China and India according to a survey of 6,000 consumers by Deloitte, the official professional services provider to London 2012.
Minister for Sport and the Olympics, Hugh Robertson said: "These are encouraging figures, which show how the Games and our GREAT campaign are helping to promote Britain in key overseas markets. This shows a good economic legacy taking shape as a result of hosting the Games and we need to continue build on this in the coming months."
The study found that:
80% of respondents from China and India are more likely to want to visit Britain in light of the publicity surrounding the Games
More than 60% say they would like to buy more British products
77% want to learn more about the UK as a whole
76% of respondents in China and India associate the Olympic Games with the UK, a higher proportion than consumers elsewhere in Europe or the US
Only the UK's history, universities and its capital city, London, are attributes more closely associated with the UK in the minds of Chinese and Indian consumers.
Further information
Published 29 May 2012