World news story
Galatasaray vs Chelsea FC travel advice
Travel advice for Chelsea fans travelling to Istanbul for the Galatasaray v Chelsea match on Wednesday 26 February.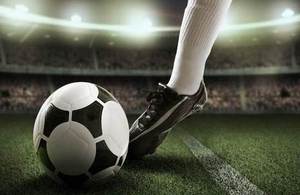 Advice for fans travelling to Turkey for Chelsea's match with Galatasaray on 26 February 2014.
Date: 26 February 2014
Venue: Turk Telekom Arena
Kick off time: 21:45 (Local Time)
As well as this advice, check out our travel advice for Turkey.
We are aware of two isolated incidents involving Chelsea football fans near Istanbul's Taksim Square on the evening of 25 February ahead of Chelsea's Champions League tie in Istanbul on 26 February. We are working with the club and the Turkish authorities in preparation for the match.
Anti-Government Demonstrations took place in a number of cities across Turkey on the evening of 25 February, including in Istanbul. In some cases, police used water cannon and tear gas in response. Further demonstrations may take place this evening, including in central Istanbul around Taksim Square. Keep up to date with developments, be vigilant and avoid any protests or demonstrations.
Passports and visas
British passport holders need a visa to enter Turkey. This can be obtained online in advance from www.evisa.gov.tr, or for £10 at the Visas booth at the airport or border crossing. Your passport should be valid for at least 6 months after entry.

Your European Health Insurance Card (EHIC) is not valid in Turkey, so travel insurance is essential, even if you're only going for one night - it could save you a lot of money if you get into difficulties.

It is illegal not to carry some form of photographic ID in Turkey. Carry a photocopy of your passport with you at all times.
Getting to the stadium
Istanbul police have advised Chelsea fans NOT to use the Metro to reach the stadium.

IETT (municipality) buses have been organised to take Chelsea fans to the stadium from Taksim Square. They will depart from between the Intercontinental and Hyatt hotels (map showing bus departure point) between 1800 and 2000 hours at ½ hour intervals. IETT has agreed that each supporter purchases a 15TL ticket (5 counters) to cover both ways to and from the stadium and the time that the buses will spend to await at the stadium for the return fare. Tickets can be purchased from vending machines in Taksim square at the entrance of the Metro. IETT officials have said that they will also provide mobile ticket vending vehicles around the bus departure point. Buses will return fans to Taksim after the match.

Taxis to the stadium will cost approximately 25 Turkish Lira and take 45 minutes (depending on traffic). Make sure the taxi metre is switched on when you set off.
At the match
Chelsea fans travelling by organised coach or specially provided buses will be taken straight to the segregated area from where they will have access to their seats. The Away Fans area is located in blocks A and B in the South stand using gates 418, 419, 420 and 421.

Access to the stadium can be slow. There will be ticket checks and body searches at the entrance to the turnstiles. To avoid a last minute bottleneck you should get to the stadium early - doors will open 3 hours before kick-off.

Loose change and lighters may be confiscated and are unlikely to be returned. If food or drink is purchased within the stadium change will be given in the form of tickets which can be redeemed at the end of the match. No bottles and cans are allowed into the ground and alcohol is banned within the stadium. Flags and banners without poles are allowed subject to size and UEFA regulations. Musical instruments are permitted.

Visiting supporters will be kept behind for around 30 minutes after the match to allow the home fans to disperse.
Tips
As in any other city beware of pickpockets and bag snatchers at airports, Metro stations, around the town centre and when using public transport. Only carry what you need, leave spare cash and valuables in hotel safety deposits.

It is an offence to insult the Turkish nation or the national flag, or to deface or tear up currency.
Contact the British Consulate-General in Istanbul
British Consulate General, Istanbul Meşrutiyet Cad 34 Tepebaşı, Beyoğlu, Istanbul
Open to the public
Monday - Friday 09:00 - 12:30, 14:00 - 15:30
Telephone: 00 90 212 334 6400
For out-of-hours emergencies, please phone the number above and follow the instructions given.
Emergency Telephone Numbers
Police: 155 Ambulance: 112 Fire brigade: 158
Useful Links
Published 5 February 2014