Future of vital innovation scheme secured with new funding boost
West Midlands European Regional Development Fund Programme A successful and established scheme helping West Midlands businesses boost their…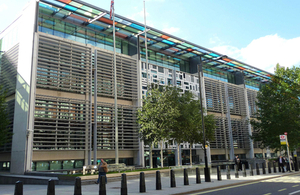 West Midlands European Regional Development Fund Programme
A successful and established scheme helping West Midlands businesses boost their innovation and research and development activities is set to continue for another three years after receiving a huge funding boost.
Innovation Networks Phase 2 seeks to raise the levels of innovation amongst West Midlands small and medium sized businesses by providing grants to groups of companies that can work together and collaborate on the development of innovative new products, processes or services.
The second phase of this important project is supported by just under £1.9million from the European Regional Development Fund, which is managed by the Department for Communities and Local Government and matched by investment from the supported businesses.
Communities Minister Baroness Hanham CBE said:
It is vital that we continue to help support projects that have shown real benefits to local businesses and with innovation and research and development activities remaining key to future business development, this truly is an important investment. I am delighted that we are able to provide the support needed that will help keep this scheme alive and assist local businesses and local people.
The success from Phase 1 really demonstrates how successful and effective this type of support is to local businesses. With 90 small and medium sized businesses supported through grants, nearly £1million of new sales has been generated for the participating companies.
One business to have experienced first hand the benefits is B&G Products Ltd - a company manufacturing handles for reusable cool bags used for protecting chilled and frozen foods. Based in Stafford and with large supermarket chains as their main customers, B&G had to find ways of retaining these customers whilst reducing production costs and battling with continued pressure to reduce prices. After redesigning their handles B&G used their Innovation Networks grant to purchase new tools to start production reducing the cost of raw materials used by 15 per cent and without sacrificing product quality. By cutting costs they were able to agree to new contracts with major supermarket chains and within six months of launching the new handle B&G had £126,000 of new sales.
Steve Shorthouse, Assistant Director at Coventry University Enterprises Ltd that manages the scheme said:
The Innovation Networks project has a great track record of providing practical and accessible support to regional businesses that want to innovate. The flexibility of the scheme makes it attractive to a wide range of businesses, whether they are new start ups or medium sized businesses that are experienced in developing new products. The grant can be used towards any type of project related costs such as the purchase of machinery or tooling, bringing in technical consultancy or buying parts and materials. Any small or medium sized business that is currently planning to develop something new should look at applying for a grant.
To find out more about the project, contact Judy Lambourne at Coventry University Enterprises Ltd on 024 7623 6391 or email jlambourne@cad.coventry.ac.uk.
Notes to editors
The Department for Communities and Local Government is the managing authority for the European Regional Development Fund (ERDF) Programme which runs from 2007 to 2013. This is one of the funds established by the European Commission to help local areas stimulate their economic development.
The West Midlands European Regional Development Fund Programme has been allocated 400million euros to invest in projects which will support local businesses and create jobs.
In the West Midlands the priority areas and themes are:
**Innovation and Research and Development **Increasing investment in research and development through helping businesses take forward new innovation, sharing of knowledge and developing and demonstrating new technology
**Enterprise Development **Increasing business performance through supporting high growth businesses, improving resource efficiency, providing access to finance and developing a strong entrepreneurial culture
**Sustainable Urban Development **Improving the performance of key urban areas through regenerating local areas, encouraging investment and new businesses, creating job opportunities and helping communities most in need
**Inter-Regional Activity **Working with European partners to learn and improve, share and apply best practice and solve problems
More information
For more information follow us on Twitter at www.twitter.com/erdfwmnews (external link).
Contact Lynsey Cooke, Communications Manager on 0303 444 6587 or email lynsey.cooke@communities.gsi.gov.uk.
Published 15 October 2012