News story
Future of the Museums, Libraries and Archives Council
Culture Minister Ed Vaizey makes announcement at the launch of the 2008 Treasure Annual Report.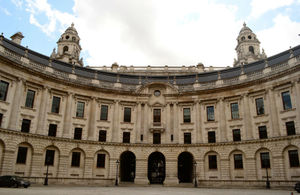 At the launch of the 2008 Treasure Annual Report, Culture Minister Ed Vaizey announces the transfer of responsibility for museums and library development.
Responsibility for important work with regional museums and libraries could transfer to Arts Council England (ACE) following the abolition of the Museums, Libraries and Archives Council (MLA), Culture Minister Ed Vaizey announced today. 
DCMS announced in July that the MLA will be will be abolished, focusing resources on front-line service and ensuring value for money. 
Since then, in consultation with MLA colleagues, DCMS has discussed the future of various MLA functions with other bodies.
Transfer arrangements
Provided agreement is reached with their National Council, it's expected that ACE will take on responsibility for:
Additional funding
Additional funding of around £46m each year from 2012/13 will be available to deliver this work. Mr Vaizey also confirmed an additional £1.3m of funding going directly to the British Museum to run the Portable Antiquities scheme.
Ed Vaizey said "I am very grateful for the hard work that the MLA have put in, particularly in the past few months, but in a difficult  financial climate it makes little sense to have different organisations working separately towards the same ends.  That is why we are working to bring together responsibility for the arts, museums and libraries in a single organisation."
Further Information
Published 30 June 2012