Future of the Museums, Libraries and Archives Council
Responsibility for important work with regional museums and libraries is likely to transfer to Arts Council England (ACE).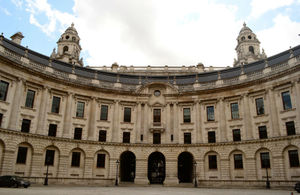 Responsibility for important work with regional museums and libraries is likely to transfer to Arts Council England (ACE) following the abolition of the Museums, Libraries and Archives Council (MLA), Culture Minister Ed Vaizey announced today.
As part of a Government-wide review of arms length bodies, it was announced in July that the MLA will be abolished to enable DCMS to focus its resources on front-line, essential services and ensure greater value for money. Since then, in consultation with MLA Chair Sir Andrew Motion and its Chief Executive Roy Clare, the Department for Culture, Media and Sport has been in detailed discussions with a number of bodies about the future of various functions currently undertaken by the MLA.
The principle being discussed is for many of the key functions currently undertaken by the MLA to transfer to ACE by the end of March 2012, subject to agreement from their National Council and agreement on budgets. Provided this agreement is reached it is likely that ACE will take on responsibility for:
management and delivery of the Renaissance in the Regions programme, central Government's major programme of investment into regional museums, focusing on museums' services for the public, the safeguarding and development of collections and the engagement of communities in their local heritage and culture. Detailed plans still have to be worked up and therefore there will be no core museum selection process before next year.

museums and libraries development work including museum accreditation and designation, drawing on their experience working with the arts sector and local authorities to help museums and libraries deliver their services to the public in challenging times and continue to develop an innovative, sustainable and world class cultural infrastructure across the country.

a number of statutory cultural property functions, including export licensing for cultural objects and the associated Export Reviewing Committee, the Government Indemnity Scheme and the Acceptance in Lieu scheme.
Additional funding of over £46m each year from 2012/13 will be available to deliver this work, with an additional £1.3m of funding going directly to the British Museum to run the Portable Antiquities Scheme. The future of archives work currently undertaken by the MLA is still being considered. We expect to be able to make a further announcement on this by the end of the year.
Culture Minister Ed Vaizey said:
"I am very grateful for the hard work Roy Clare, Sir Andrew Motion and the team at the MLA have put in, particularly in the past few months, but in a difficult financial climate it makes little sense to have different organisations working separately towards the same ends. That is why we are working to bring together responsibility for the arts, museums and libraries in a single organisation. The Arts Council has an exciting opportunity to integrate the MLA's expertise and bridge some artificial divides between different aspects of cultural funding and get the maximum bang for the taxpayer's buck."
Roy Clare, CEO of MLA commented:
"In the economic circumstances, MLA has been consistently supportive of the aim to direct funding to the front line and ensure that strategic advice to local government and other important providers of cultural services is joined up and holistic.  It is a difficult time for MLA staff, but they have shown exemplary professionalism, and I am sure will continue to do so as we work to ensure a smooth transition of our expertise and know-how for the benefit of the public who gain so much from high-quality and improving museum, library and archive services in places across England."
DCMS, the Arts Council and MLA are working closely together to resolve the detailed aspects of a potential transfer of responsibilities, including staffing and budgetary issues, the timings of the various transfers and the practical delivery of these functions.
Press Enquiries: 020 7211 2210
Out of hours telephone pager no: 07699 751153
Public Enquiries: 020 7211 6000
Published 23 November 2010