News story
Future of specialist rehabilitation hospital protected for patients across England
Patients needing rehabilitation services for complex long-term conditions will benefit as services have been secured at a leading specialist hospital in England.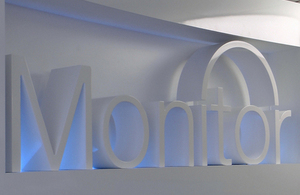 The Royal National Hospital for Rheumatic Diseases NHS Foundation Trust (RNHRD) will be acquired by Royal United Hospitals Bath NHS Foundation Trust (RUH), after proposals were approved by the health sector regulator Monitor.
Using only 25 beds, the RNHRD is one of the few hospitals in the UK dedicated to providing rehabilitation and rheumatology care, including chronic pain and fatigue management, to patients from across the country. RNHRD also conducts world class research and development, which is used by many other hospitals across the UK.
The RNHRD has had serious financial problems for some time. Due to its small size, RNHRD can't generate enough income to cover the costs of maintaining high quality patient services in the long term. This year, the trusts jointly applied to Monitor for the acquisition of RNHRD by RUH, which they said should protect services for patients whilst providing value for money.
After reviewing the plans, the health sector regulator agreed that RUH would be capable of maintaining and enhancing services for patients of RNHRD.
Dr David Bennett, Chief Executive of Monitor, said:
RNHRD provides unique and valued services for patients across England requiring rehabilitation and rheumatology care, and is well respected for its cutting edge research and development. We have approved this acquisition to ensure that patients of the RNHRD can continue to get the care they rely on.

RUH recently became a foundation trust, and already works closely with RNHRD across many patient services, so they are well placed to acquire RNHRD. We expect RUH to now press ahead with its plans and ensure a smooth integration of services for patients and staff.
The acquisition will take place on 1 February 2015.
Published 28 January 2015