News story
Further evidence on market-facing pay published
More written evidence on market-facing pay has been published by the Department of Health. The Chancellor of the Exchequer wrote to the Senior…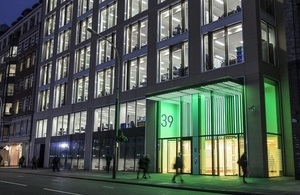 More written evidence on market-facing pay has been published by the Department of Health.
The Chancellor of the Exchequer wrote to the Senior Salaries Review Body (SSRB) on 7 December 2011 asking it to consider how to make pay more market-facing for NHS very senior managers (VSMs).
On 23 December 2011 the Secretary of State for Health wrote to the SSRB confirming the remit and setting out the work required. The SSRB issued a call for evidence to enable them to carry out this work.
The evidence argues that there is a national market for this small group of key leaders of national organisations. The introduction of market facing pay for VSMs would risk limiting the pool of available talent and jeopardising recruitment to these key roles.
The new pay framework for VSMs about to be published is based on national pay rates with flexibility to respond to local conditions and the Department believes that this is the right approach for VSM pay.
Read the full written evidence to the SSRB
Read the written evidence to the NHS Pay Review Body issued on 12 April 2012
Published 24 May 2012