News story
Funding rules and funding rates and formula 2016 to 2017
We have published the funding rules, the funding rates and formula for 2016 to 2017.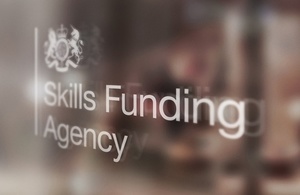 Funding rules
The plans for skills devolution and reform of apprenticeships have provided us with an opportunity to review and rationalise our current funding approach and the way we present the funding rules.
This year we have produced a suite of funding rules documents that can be accessed by providers and stakeholders in a number of ways.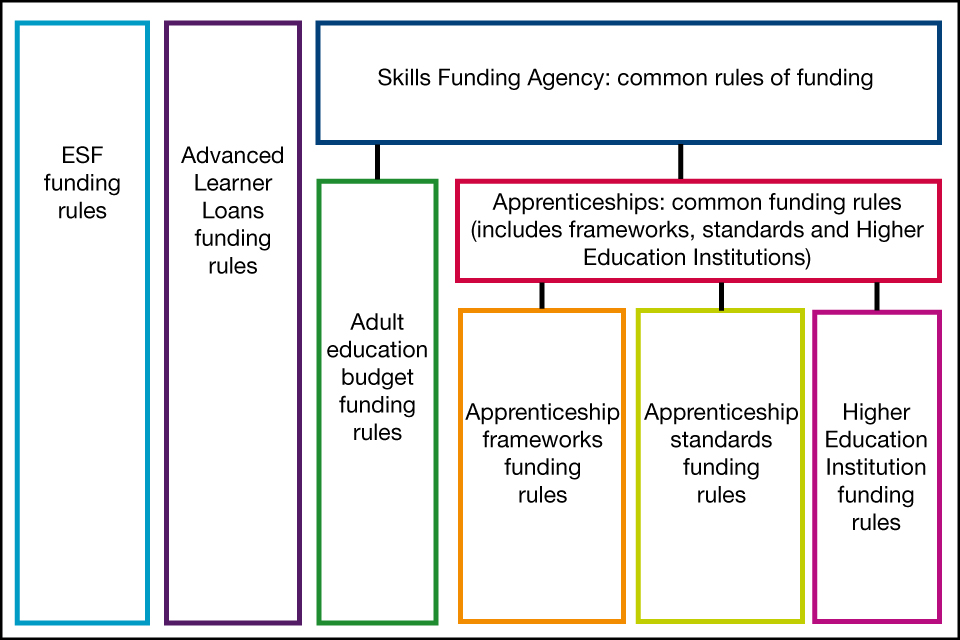 Key changes and simplifications
We have streamlined the funding rules and removed duplication by:
publishing a document that sets out the rules that must be followed for all SFA providers
publishing separate funding rules for the new Adult Education Budget (AEB), apprenticeships and adult learner loans to ensure easy reference for providers
including a document that sets out funding rules common to all apprenticeships, regardless of whether providers are delivering frameworks or standards
As the AEB is a new budget with rules designed to provide greater local flexibility for providers to respond to local needs in advance of formal devolution of skills funding starting from 2018, subject to readiness conditions, we have published a supporting document: Adult Education Budget – Changing Context and Arrangements for 2016 to 2017.
We have also published a Summary of Changes document which details the main rule changes since funding year 2015 to 2016
Funding rates and formula
There are no significant changes to the funding calculation in the funding year 2016 to 2017; the only change is how we set the rates for qualifications.
If we funded the qualification in 2015 to 2016 we will maintain that rate. Otherwise, we will set the rate based on regulated guided learning hours. We are no longer setting rates based upon the credit value of the qualification. For other learning activity not involving a qualification, the rate will be based on the planned hours of the learning.
We invite all colleges and other training organisations to review the rules and share feedback with us. From Monday 1 February to Friday 12 February, we are hosting an online forum on feconnect where we will be taking and answering questions on the Funding Rules. Should you wish to post an item you will need to register, if you aren't already registered.
We will review all the comments we receive and publish a final version in March 2016.
Should providers have a specific query on their funding or allocations please contact the Service Desk.
Published 28 January 2016