Press release
Funding boost for low carbon heating
Welsh Local Authorities set to benefit from UK Government heat networks funding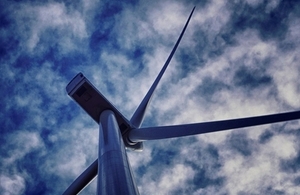 An additional three Welsh local authorities are set to benefit from a share of £2.1million of UK Government funding to support the development of heat network projects to create more efficient heating to buildings.
The Minister for Energy and Climate Change Greg Barker has today announced the latest round of successful projects through the Heat Networks Delivery Unit that will provide heating to local homes and businesses through new projects using a range of low carbon technologies, including energy from waste or recovered heat taken from industry.
Blaenau Gwent County Borough Council, Bridgend County Borough Council and Neath Port Talbot County Borough Council are among the latest local authorities in England and Wales to benefit from the second round of funding distribution. Cardiff City Council and the City of County of Swansea were among the local authorities to benefit in round one as part of a scheme designed to help to drive down consumers' heating bills and reduce emissions.
Local authorities in England and Wales were last year asked to bring forward ambitious and innovative proposals to develop and deliver heat networks that draw their heat energy from renewable, sustainable or recoverable sources.
Wales Office Minister Stephen Crabb said:
I'm delighted to see that more local authorities in Wales are taking advantage of this opportunity to develop more commercially viable low carbon heat networks.
This boost in funding announced today will help supply low carbon heat to buildings as diverse as multi story apartments, office buildings and social housing. It will not only help provide more efficient heating, but also bring heating costs down for thousands of Welsh households and businesses.
Energy and Climate Change Minister Greg Barker said:
This is another step the Coalition Government is taking to help drive down the long term cost of energy bills. Heat networks are a defining part of our smarter, cleaner energy future.
Local authorities are looking at innovative ways to supply low carbon heat to a range of buildings such as multi-storey apartments, office buildings and social housing.
As part of the funding, councils will be given commercial and technical support and guidance, including assistance in developing robust business plans to help attract commercial investment to supply heat efficiently and cost-effectively to homes and businesses.
Image to be attributed to pkorsmok on Flickr.
Published 26 March 2014