Funded Decommissioning Programmes guidance - consultation on regulations
The Government today launched a six-week consultation on plans to amend the technical regulations that support the provisions in the Energy …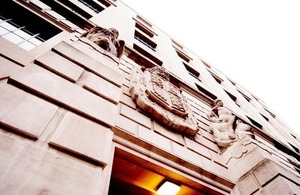 The Government today launched a six-week consultation on plans to amend the technical regulations that support the provisions in the Energy Act 2008 on decommissioning and clean-up of nuclear sites.
The Government legislated in the Energy Act 2008 to ensure that operators of new nuclear power stations will have secure financing arrangements in place to meet the full costs of decommissioning and their full share of waste management and disposal costs. Before nuclear-related construction can begin on site, an operator of a new nuclear power station must have a Funded Decommissioning Programme (FDP) in place approved by the Secretary of State. The regulations were subject to public consultation in spring 2010 and came into effect in April 2011.
Since the consultation, the Government conducted a further consultation on draft FDP Guidance and published its updated Guidance in December 2011. As a result of views expressed in the consultation and the Government's further work on the Guidance, the Government has concluded that the Current Regulations should be amended. The changes proposed relate to three specific areas of the current regulations: reporting requirements, independent verification and the modification of an approved FDP. The purpose of the consultation is to seek views on whether or not the proposals strike the right balance in setting a framework which is achievable at reasonable cost to the operator while enabling the Secretary of State to have confidence that the FDP continues to make prudent provision for the operator's liabilities.
Published 27 April 2012