Fund to create 50,000 jobs in tourism and boost the economy is 'on target' to reach £100 million
The British tourism industry has responded extremely positively to the government's challenge to create a marketing fund of more than £100 million to boost tourism.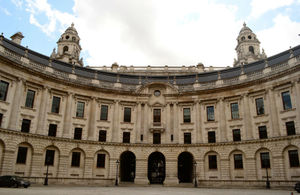 The British tourism industry has responded extremely positively to the Government's challenge, set last summer, to create a marketing fund of more than £100 million to boost tourism around the forthcoming Royal Wedding, The Queen's Diamond Jubilee and The London Olympic and Paralympic Games.
The 4-year marketing campaign, full details of which will be unveiled in the spring, aims to deliver:
1 million extra overseas visitors a year
£2 billion more visitor spending the UK
50,000 new jobs across the country
Companies including British Airways, DFDS (ferries), lastminute.com, P&O and Radisson Edwardian have pledged cash and payment in kind to help match the £50 million of public money already committed by national tourism agency, VisitBritain. 
At a Reception in Downing Street to thank those already involved, Prime Minister David Cameron said:
"This year and next will see the eyes of the world focused on Britain as never before. A Royal Wedding, Her Majesty's Diamond Jubilee and of course the London Olympic and Paralympic Games offer us a once-in-a-lifetime opportunity, not just for national pride and celebration, but also to promote this country as the perfect tourist destination, helping to create 50,000 new jobs and bring £2 billion more visitor spending to the UK.
"Last year we challenged British businesses to help us put together the best tourism marketing campaign ever for Britain, something that will make us the must-see destination for visitors from new growth markets in Asia and Latin America, as well as core ones like Europe and the USA. The response has been magnificent, with pledges of cash and kind from companies that mean we are well on the way to our target."
Secretary of State for Culture, Olympics, Media & Sport Jeremy Hunt added:
"This is Britain's moment. A wonderful and unprecedented opportunity to tell the world that we are well and truly back in business, and that there is no better place to take a holiday, not just in order to be part of the big-ticket events of the next two years, but to enjoy everything else we have to offer.
"British companies have dug deep to back us in promoting this idea.  And I hope that others will pitch in too - to become part of the global launch to market Britain as quite literally the greatest show on earth."
Additional comments
Chief Executive of VisitBritain, Sandie Dawe, said:
"The excellent response we have received already shows the huge appetite that British companies have for working together to grow our overseas tourism business.  Yet today represents only the start. The names announced so far are just the first raft of our 'founding' partners. 
"There will be plenty of opportunity for more companies to sign up to the campaign - which will put Britain on the wish list of the fast growing Asian and Latin American markets, and revitalise our appeal in core markets such as near Europe and the USA.
"Britain is poised to host an unprecedented series of events over the next few years. This will offer us a golden opportunity to showcase ourselves to the world, and to work with partners, to present compelling offers and reasons to visit now."
Willie Walsh, British Airways Chief Executive, said:
"We fly hundreds of thousands of visitors into Britain every month to enjoy the unique attractions in our country.  We are very proud of our long heritage of promoting the country around the world and our Britishness remains one of the key reasons people choose to fly with us.
"In addition to Britain's historic sites, beautiful countryside and cultural diversity, the next few years will see Britain promoted on a global stage with events such as the Olympic and Paralympic Games, The Queen's Diamond Jubilee and two royal weddings.
"We look forward to playing our part in welcoming people from all parts of the world to Britain as part of this partnership with VisitBritain to celebrate everything our country has to offer."
John Crummie, UK Managing Director, DFDS Seaways Limited said: 
"DFDS Seaways is pleased to be working in partnership with VisitBritain in this important initiative, which will help drive inbound tourism throughout Great Britain.  The Government investment and VisitBritain partnership will provide us with numerous opportunities which will help raise Britain's profile and image in our key overseas markets. 
"As a major player in bringing tourists to Britain across our passenger route network from Denmark to Harwich, Amsterdam to Newcastle, Dunkirk to Dover and Dublin to Liverpool, we are confident that the partnership will both increase the level of tourism throughout Britain and enhance the visitor experience".
Ed Kamm, president of lastminute.com said:
"We at lastminute.com are thrilled to be a founding partner of this initiative, supporting Visit Britain and the British Government in their drive to promote our country as one of the world's greatest tourist destinations. As a home-grown brand, now Europe's leading online travel and leisure retailer, we have the products, expertise and passion to play a pivotal part in attracting even more visitors to Britain. It's a very exciting time for the British travel industry right now; this really is the time to book a 'Brit-trip'."
Simon Johnson, Passenger Services Director for P&O Ferries said: 
 
"As the eyes of the world focus on Britain in the run up to the 2012 Olympics we have a rare opportunity to build inbound tourism not just in the short term but for repeat visits for future years.  Now is the time to invest to secure that opportunity and we welcome the government's commitment and look forward to working with VisitBritain as a founding partner of this exciting initiative. 
"P&O Ferries will raise its own game to new heights in 2011 with the introduction of two new ships. At a cost of £350 million the new ships represent the largest investment this company has ever made. The first, called Spirit of Britain, will make a fitting platform to launch our own role in the partnership in due course."'
Jasminder Singh, Chairman and CEO of the Radisson Edwardian Group, said:
"It is less than 2 years now until the eyes of the world will be on Britain for the opening ceremony of the 2012 Olympic and Paralympic Games.  That means we have a great chance to use the unprecedented level of media exposure that the event will bring to boost Britain's image abroad.
"We at Radisson Edwardian are proud to be playing our part in promoting this country as a tourism destination, working in partnership with both trade and Government, we are looking forward to showcasing our hotels.   We have 13 individual hotels in fantastic locations across London and Manchester which we hope will benefit from this partnership and provide both sides with some key opportunities for growth."
Notes to Editors
In August 2010, the Prime Minister made a major speech in London to leaders from the tourism and travel industries in which he said that he "believe(d) we can come together in a new nationwide effort to make this coming decade the best ever for tourism in Britain. This government will stand fully behind every effort. The challenge is now for you as an industry and for us together as a society. And I'm confident that, together, we will meet it".  The full text is available at the Number 10 website.
Press Enquiries: 020 7211 2210
Out of hours telephone pager no: 07699 751153
Public Enquiries: 020 7211 6000
Published 5 January 2011