Full UK visa service resumes in Libya
The UK has announced the re-opening of a full visa service in Libya, after the service closed in February 2011.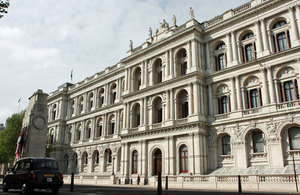 Libyans are now able to apply for their UK visa at the Visa Application Centre in Tripoli.
Minister for North Africa Alistair Burt said:
"I am delighted that Libyans wishing to travel to the UK can now apply for their visa in Tripoli.
"This move will further enhance the growing relationship between our two countries and will promote stronger political, economic and cultural ties. There has been sustained progress in all these areas over the past six months and I am confident this will continue. Better transportation is an important driver of this, and I look forward to the resumption of direct flights between the UK and Libya as soon as possible."
From today, Libyans will be able to apply for the full range of visas - including for business, education, family visits or tourism. Libyans who wish to transit at a UK airport need to apply for a Direct Airside Transit Visa (DATV), unless they are travelling to or from the US, Canada, Australia or New Zealand.
Published 5 April 2012