Front line cookery lessons for Afghan-bound soldiers
The extra culinary training will help the soldiers prepare a range of meals from their ten-man ration packs in the most austere areas of Helmand…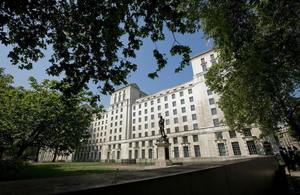 The extra culinary training will help the soldiers prepare a range of meals from their ten-man ration packs in the most austere areas of Helmand.
1st Battalion The Royal Welsh is deploying with 12 Mechanized Brigade on Operation HERRICK 16, operating from nearly 120 bases across Helmand province.
There are however only 65 Army chefs deploying with the unit, meaning that some of the more remote locations, often with only basic improvised cooking facilities such as a barrel over an open fire for a cooker, will have no chef to cater for the personnel based there:
This is a new concept that has been implemented to ensure the infantry soldiers from 1st Battalion The Royal Welsh are appropriately trained to be self-sufficient when they deploy to forward locations with no military catering support," explains the Regimental Catering Officer, Warrant Officer Class 2 Lorraine Anderson.

During the training programme organised by Corporal Pritchard the soldiers have been taught the importance of personal hygiene, storage of food items and cleaning within the field, which is imperative in the high temperatures and sandy conditions they will be operating in, as well as the best ways to use the ten-man ration pack with supplementary food items.
Initially reserved about the concept, the soldiers took to the challenge with flair, and a few flames, when they actually got their hands on the food:
I wasn't keen to start with as I didn't see how we could make anything from the rations," admits Fusilier Ryan Jones, aged 19, from Barmouth, North Wales, as he stands over a sausage and bacon pizza he has made from scratch.

The only pizza I've ever cooked before was frozen, but I've enjoyed making this. And as we will be making our own meals when we get out to theatre the more practice we get here the better.
Fellow soldier Fusilier Benjamin Whiteside, aged 20, from Shotton, North Wales, agrees, and also says the training makes an entertaining change from the traditional soldiering drills they have been working so hard on:
This is a lot of fun, and it's a lot more laid back than the more physically demanding training we do as soldiers. And everyone has got to be able to do it because you can't have to rely on somebody else.
You don't always get a chef in the really forward bases so we all need to learn how to cook, and you have to chip in and take it in turns to cook meals for the others in the platoon. It's a huge morale-boost when you come back from a patrol and somebody has made food for everyone.
Both Fusiliers Whiteside and Jones are deploying on their first operational tour of Afghanistan:
It's exciting and frightening at the same time," adds Fusilier Whiteside. "But we are ready and looking forward to getting into the routine of being there.
Judging the finished results of his soldiers' cooking, Major Owain Luke said:
It's true that a soldier marches on his stomach, so this is important, and I've been really pleased with the way the guys have tried to do something a little bit different.

We will be going to a fairly difficult area of Nad 'Ali which is slightly behind the curve of the rest of Helmand but we are due to bring it back on track.

I expect my company to be broken down into five or six different checkpoints, and that's too many to have a chef in each one, so they will be cooking for themselves. So it is absolutely critical that they can feed themselves.
Published 16 February 2012