From RAF to Airbus: one man's move into lean management
Avionics engineer Corporal Guy Dixon swapped the RAF for the world of aviation-related lean management with Airbus in Toulouse. Here he talks about his decision, his resettlement, and his new civilian life.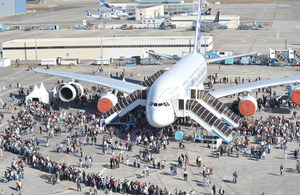 Having served in the RAF for just over ten years, specialising as an Aircraft Engineer (Avionics), Corporal Guy Dixon, 35, says that a variety of reasons lay behind his decision to leave:
To seek new challenges in a new career, to use the knowledge and experience I had gained, and in pursuit of a more settled family life, with the opportunity to own a home and put down roots, and to fulfil my desire to emigrate to France.
His Service locations included 101 Squadron, RAF Brize Norton, and Electrical Engineering Squadron and Quality and Continuous Improvement Team (QCIT), RAF Marham, and while in uniform he was awarded the Commander-in-Chief's commendation as part of the Tornado Lean Team, presented by Chief of the Air Staff.
The Service's legacy - his time in the RAF - has equipped him well, says Guy, with skills and experience that he now finds useful in civilian life:
Aircraft engineering training, and knowledge of aircraft operations and maintenance activities; audit training and knowledge, plus experience of a quality management system, as well as 'lean skills' developed during my time on the Tornado Lean Team and the QCIT.
While in uniform, Guy also gained a Higher National Certificate (HNC) in Electrical Engineering and the Institute of Electrical Engineers' 16th Edition Wiring Regulations. Resettlement
My CTW [Career Transition Workshop] was very useful for targeting and honing my CV. I would advise future attendees to take a draft CV with them, with all the key dates and details already completed, as many people spent their time just constructing a basic CV and missed the full benefit of the consultants' skills.
I also found it useful for identifying elements you enjoy or don't enjoy in working life, and therefore for highlighting potential roles," he added.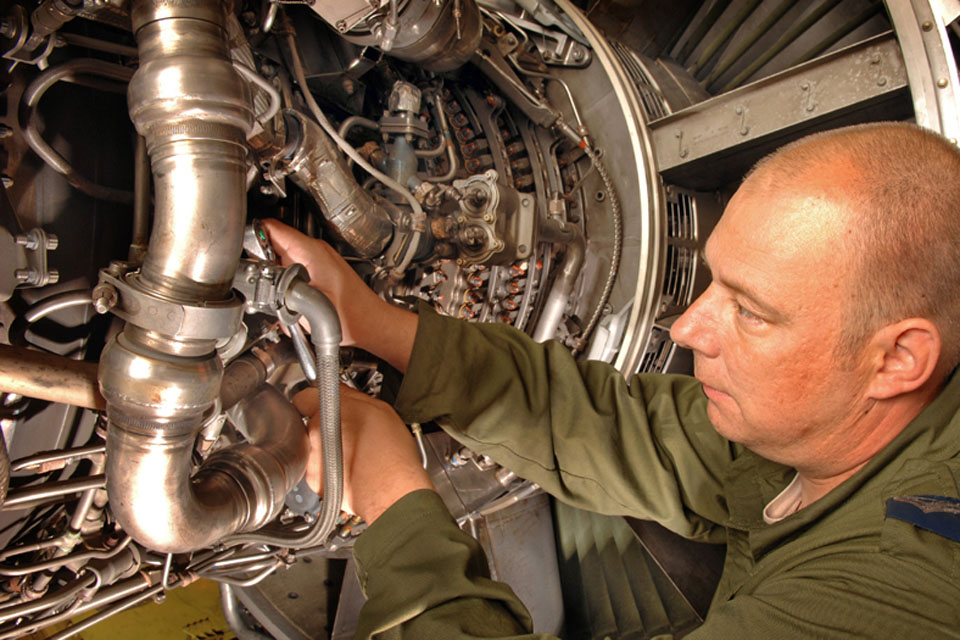 During his resettlement period, he also undertook a PRINCE2 course with Avanta Training, and has, he says, 'used the knowledge ever since', as well as fibre optic and cable training with CTTS [Cable Telecommunications Training Services] in Lincoln.
Finding a job
In terms of finding work on leaving the Forces, Guy says that 'personal contact led to two interviews with companies in the structured cabling sector', which led on to his first role as an engineer in large structured cabling and network installation projects with Farnborough-based company Data Techniques. Use of the professional networking site LinkedIn led to his current role as a lean expert at Airbus, based at Central Entity (Airbus HQ) in Toulouse, France.
Current employment
Guy's current role involves 'leading strategy for lean deployment across all Airbus functions', as part of the Corporate Lean Management Department, under the Head of Quality and Lean for Airbus, specialising in engineering areas:
I work in a transnational environment, in an internal consultant-type role, both challenging the organisation and providing expert guidance on lean strategy, methods and tools, in the organisation's quest to establish a lean culture and improve performance for customers, and optimise processes," he says.
Typical tools might include valuestream mapping, visual management, 5S, total productive maintenance, and problem-solving tools and techniques. A typical day might call for me to run or facilitate workshops [in French or English], interface with or provide support to senior managers or project leaders, plan improvement projects or skills-transfer regarding lean tools or techniques to dedicated improver teams within business units.
No two days are the same. Although I can often work quite long hours, there is a high level of personal challenge, but with this comes recognition at the highest levels of the corporation. There can also be a significant amount of travel, to support [internal] customers in various locations.
There are good benefits with the Airbus Staff Council and other employee benefits. Living in France is excellent in terms of quality of life - house and fuel prices are significantly lower than they are the UK. Toulouse is probably the most cosmopolitan city in France, outside Paris.
Building on Service experience
During my last role in the RAF, in the Tornado Lean Team [subsequently the QCIT]. I learned and developed many of the skills and techniques I have refined and use today in my daily business. In addition, strong project management skills and experience are a must in my present role.
I enjoy the autonomy of my current work, the high management expectations and challenge, as well as the opportunities for advancement. I am no longer constrained by the 'can't do that because of rank' mentality.
My frequent interactions with company executives give me the opportunity to be an integral part of the organisation's transformation efforts, as well as to support the development of vision and strategies for the future.
I now have a more balanced home life, with guaranteed weekends off, and stable education, medical and dental support, and so on, for my children, as well as the possibility for my wife to develop her own career without the disruption of moves and detachments.
Best of all, concludes Guy, he is benefiting from a 'significant increase' in salary.
Published 14 April 2011