Free portable criminal records checks announced for volunteers
Volunteers will benefit from a free service allowing them to re-use criminal records checks time and again, the government announced today.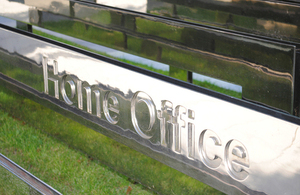 The move will cut red-tape and reduce the burden on those who give up their time to work with vulnerable groups.
Criminal records check
From early next year, millions of employees and volunteers will no longer have to apply for a new criminal records check each time they apply for a job.
Instead they will only have to apply once to the Disclosure and Barring Service (DBS) for a certificate and can then go online for an instant check to find out whether their existing certificate is still up to date.
This will avoid the need for individuals to apply for multiple checks to work with different organisations and volunteers will be able to use the service for free when they apply for different volunteering opportunities.
The change to the current system will also speed up the recruitment process for public and private sector employers, saving organisations time and money and making it easier for people to change jobs in the same sector (i.e. the NHS) while ensuring robust safeguarding measures are in place.
Reducing barriers
Lord Taylor of Holbeach, Minister for Criminal Information, said: 'The government is committed to reducing barriers to volunteering whilst helping to protect vulnerable groups.
'That is why we are introducing a new update service which is free for volunteers and will reduce bureaucracy, delays in recruitment and expense to thousands of employers and employees.
'It is a 21st century service that will deliver real benefits without compromising on public safety. And with nearly two million people expected to take up this new service in its first year, a quarter of whom will be volunteers, those benefits will be far reaching.'
Among those who will benefit from the new portable service are junior and locum doctors who would have previously had to apply for a new check every time they move hospital, agency workers who may register with a number of employment agencies looking for work and volunteers who work with more than one organisation.
For paid employees there will be a small annual subscription fee, which will be less than the cost of a new criminal record check.
Disclosure and Barring Service
The new update service is just one of a range of new online government services that will save the taxpayer up to £1.2 billion by 2015 and secure Britain's place in the global race. Quicker and more convenient online services mean people can access government services whenever and wherever they like - and will give British people the 21st century government they deserve.
The update service will be managed by the DBS which went live this month following the merger of the Criminal Records Bureau and Independent Safeguarding Authority.
If you want to be the first to hear about news, events and product information, you can subscribe to the DBS e-database.
Published 21 December 2012