News story
Free access to Design Museum thanks to VAT refund
The world-famous Design Museum will offer free exhibition of its permanent collection for the first time when it moves from its premises in Bermondsey to its new Kensington premises in 2016.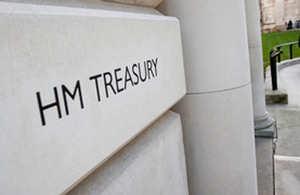 The Design Museum will be able to throw open its doors for free to visitors from 2016, thanks to a VAT cut for the museum announced by Chancellor of the Exchequer George Osborne today (17 October 2014).
Visitors will be able to access design classics from the likes of Vivienne Westwood, Jonathan Ive and James Dyson for free, helped by the VAT refund scheme.
The world-famous Design Museum will offer free exhibition of its permanent collection for the first time when it moves from its premises in Bermondsey to its new Kensington premises in 2016, where it will join the V&A, Science Museum, and Natural History Museum. Visitor numbers are expected to more than double to over 650,000 in the first year.
The Design Museum will move to the Grade II* listed former Commonwealth Institute, refurbished by British designer John Pawson, surrounded by residential development designed by world famous Renier De Graaf. The new site will give the museum three time more spaces for its collection, temporary exhibitions and learning programmes, to showcase the breadth of design and architecture, explaining why items like the British telephone box, the vespa and the Apple iMac have become iconic designs.
The Design Museum will join over 50 museums across London in opening its doors for free, cementing the museum sectors role in the government's long term economic plan. Over half of adults (52%) had visited a museum or gallery between July 2013 and June 2014, demonstrating the vital importance of museums to the British tourism industry.
The museum is currently charging visitors up to £12.40 for a visit to its premises in Bermondsey. Thanks to the VAT refund scheme, the museum is expected to get up to £1.8 million VAT back on the construction costs of their new building and around £150,000 in VAT on running costs each year.
Chancellor George Osborne said:
The Design Museum is world renowned for contemporary design and architecture so it is fantastic news that they are moving to these brilliant new expanded premises in heart of London.

That is why I am delighted to be offering help through the VAT refund scheme to ensure as many families as possible can visit at no charge at all.

On my visit today I saw just how great a site it will be, paying testament to the British designers who are involved with its building.

This is all part of our long term plan to make Britain and London a great place to visit with the economic benefits that come with that.
The Chancellor made the announcement whilst visiting the new site in Kensington, which is currently under construction before it moves there permanently.
There, he was given a tour of new site and shown a model of what it will look like when completed.
The VAT refund scheme supports around 120 museums and galleries across the country, including the British Museum, Imperial War Museum and National Gallery. It is worth around £60 million each year to the sector.
Culture Minister Ed Vaizey said:
It's fantastic news that through the VAT refund scheme the Design Museum will now be offering free admission, improving access for all and showcasing the very best of British design to an even wider audience.
Deyan Sudjic, Director of the Design Museum said:
We know that the Chancellor is a firm believer in design as an essential foundation for Britain's creative economy. We are delighted that he is now ready to give us practical help through the HMRC VAT recovery scheme to realise our plans for a great new home for the Design Museum.

He has helped us offer free admission to the collection for the first time. When we open the doors in 2016 we will reinforce Britain's worldwide reputation for creative leadership.
Fashion designer Anya Hindmarch added:
For me, the Design Museum is a constant source of inspiration and reference for my work.

With its move to Kensington, it will not only reawaken an historic piece of architecture, but it will have to much more space to showcase design and cement London as the design capital of the world.
How the scheme works
Admitting the public free of charge would normally mean these institutions could not be able recover VAT on things they buy

To help support and encourage museums and galleries to allow free access for visitors, the VAT refund scheme allows qualifying museums and galleries to claim back VAT incurred in relation to the collections for which there is free access, the buildings in which they are displayed, and their storage and restoration

Museums and galleries apply for refunds through their regular monthly or quarterly VAT returns
Published 17 October 2014