Fourteen cities eligible to become super-connected
Guidance information published for broadband bidders.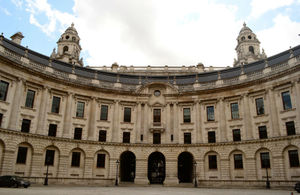 Fourteen cities across the UK could become super-connected cities, Culture Secretary Jeremy Hunt has announced.
The bidding cities will have to show how they will use the status to drive growth with a particular focus on SMEs and strategic employment zones. BT and Virgin will strengthen their networks in the winning cities to deliver 80-100Mbps broadband speeds.
It follows the Chancellor's announcement in the autumn statement that up to 10 cities would share £100 million to achieve high speed broadband.
Eligible cities
The four capitals - London, Edinburgh, Cardiff and Belfast - will benefit while the others will be chosen through a competition.
The eight core cities and UK cities that have more than 150,000 dwellings (Birmingham, Bradford, Bristol, Glasgow, Leeds, Liverpool, Newcastle, Nottingham, Manchester and Sheffield) are eligible to apply.
"We must ensure the UK has a broadband network fit for the digital age," said Mr Hunt. "Transforming communities into super-connected cities will enable them to compete with the world's top digital cities. It will help them attract new jobs and new investment and make the UK a place where digital businesses look to come." 
Guidance for bidders has been published today. Proposals will have to be submitted by 13 February 2012 and the successful cities will be announced in the Budget in March. The four capitals will still need to produce plans detailing their proposals.
Further information
Published 25 January 2012