News story
Fourteen arrests in sham marriage crackdown
Addresses across the North East have been targeted by officers in a month-long crackdown on sham marriages.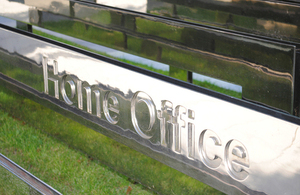 A sham marriage typically involves someone from outside the EU marrying someone from Europe as means to be allowed to stay in the UK long-term.
 
The individuals were arrested on suspicion of conspiracy to assist unlawful immigration and have now been released on bail.
Help from registrars and vicars
Paul Foggin leads the area's immigration crime team. He explained: 'These arrests are the result of work with various registrars, vicars and registry offices, and reflect how seriously the UK Border Agency takes abuse of the immigration system.'
 
Immigration minister Damian Green added: 'The UK Border Agency is stepping up its efforts to further disrupt the activities of people involved in facilitating immigration crime including white collar professionals who seek to abuse immigration law. Our officers are also working with other law enforcement agencies to root out criminal networks behind the importation of illegal drugs and firearms.
 
'Illegal immigration puts huge pressure on the public purse at a time when the country can least afford it.'
Suspect it?
Since July more than 400 operations have taken place across the country resulting in over 800 arrests and over £500,000 cash seized under the Proceeds of Crime Act. Many of these investigations are ongoing.
 
Anyone who suspects that illegal workers are being employed at a business can contact Crimestoppers on 0800 555 111 where anonymity can be assured or visit the UK Border Agency website.
Employers unsure of the steps they need to take to avoid employing illegal workers can visit the UK Border Agency website or they can call the employers helpline on 0300 123 4699.
Published 4 February 2011