Four thousand new sports clubs and £10 million Sainsbury's investment to inspire a new sporting generation
Jeremy Hunt unveils £1 billion strategy that delivers on 2012 Games promise.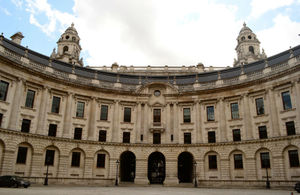 Every secondary school in England will have the opportunity to establish a community sports club, as part of a new strategy to encourage young people to play sport for life, Culture Secretary Jeremy Hunt announced today.
The move is a key part of a £1 billion, five-year youth and community sport strategy that will deliver on Lord Coe's 2012 Games bid promise to inspire a generation to get involved in sport. The funding is predominantly from the lottery with £200 million being exchequer funding.
"We need a radical change in policy to address the deep-seated problem of people dropping out of sport when they leave school," said Mr Hunt. "Our bold approach will see money going to organisations that deliver on youth participation, but also withdrawn quickly from those which fail to meet agreed objectives."
Ensuring long term sports participation
Delivered by Sport England, the strategy will see new school-based sports clubs established with links to sports' national governing bodies.
£100 million will be invested in creating the clubs and tackling the drop-off in sports participation that can happen when young people leave school. Of this, £50 million will be invested to boost sport provision at further education colleges and universities
The funding will also provide a full-time sports professional within at least 150 further education colleges, to drive forward innovative sports provision
Around £450 million will go to sports governing bodies between 2013 and 2017 for their whole sport plans
Around 60 per cent will benefit young people aged 14-25 so that sports are completely focussed on helping to drive a sporting habit for life. The remaining 40 per cent will be aimed at the rest of the population. Funding to governing bodies will be on a payments-by-results basis with sports that fail to deliver putting their public funding at risk
School Games investment
The UK's Olympic and Paralympic sporting legacy was also given a huge boost today when Sainsbury's pledged a £10 million package to support the new School Games Competition over the next four years. A further £14 million from the Department of Health and £8 million from Sport England will extend funding for School Games organisers from two to four years (up to 2015).
Sponsorship from adidas means that the 1,600 young athletes will also be provided with sports kit. Sainsbury's recently announced David Beckham as its new Active Kids programme ambassador.
Further information
Published 11 January 2012