Four more Armed Forces Community Covenants signed in West Midlands
The Army in the West Midlands has strengthened its links with four more local authorities to benefit those communities and Service personnel and their families.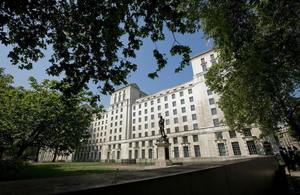 143 (West Midlands) Brigade formalised its relationships with the County Councils of Worcestershire and Warwickshire and the Metropolitan Borough Councils of Sandwell and Dudley in the space of just four days during Armed Forces Week, bringing the total number of Armed Forces Community Covenants in the region to 10.
Worcestershire County Council signed the Covenant on 29 June, just two days after the city of Worcester hosted a major joint homecoming and freedom parade for three regiments, the Mercian, the Queen's Royal Hussars and the Grenadier Guards.
The next day, Armed Forces Day, the signing in Warwickshire coincided with a parade and Warwick's town carnival; while in Sandwell, the signing ran alongside Armed Forces Day celebrations and the Olympic Torch Relay.
And on 1 July, Dudley combined its own covenant-signing and Armed Forces Week activities with presenting the Freedom of the Borough to the Royal Mercian and Lancastrian Yeomanry and medal presentations to some of its members.
Sheila Stephenson, 143 Brigade's Community Engagement Officer, said:
A phenomenal amount of effort went into the planning and execution of these events in our region by both the local authorities and the brigade and we are very proud of what has been achieved.
Published 12 July 2012