News story
Fort Victoria leads task force in war on piracy
A Royal Fleet Auxiliary replenishment ship is heading up an international task force hunting pirates in the Indian Ocean.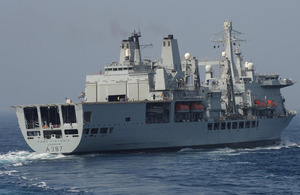 RFA Fort Victoria, which traditionally provides crucial supplies for Royal Navy and coalition warships east of Suez, will serve as the seagoing headquarters for international operations.
Fort Victoria has sailed from Bahrain with the Singapore-led command staff of Combined Task Force (CTF) 151 aboard.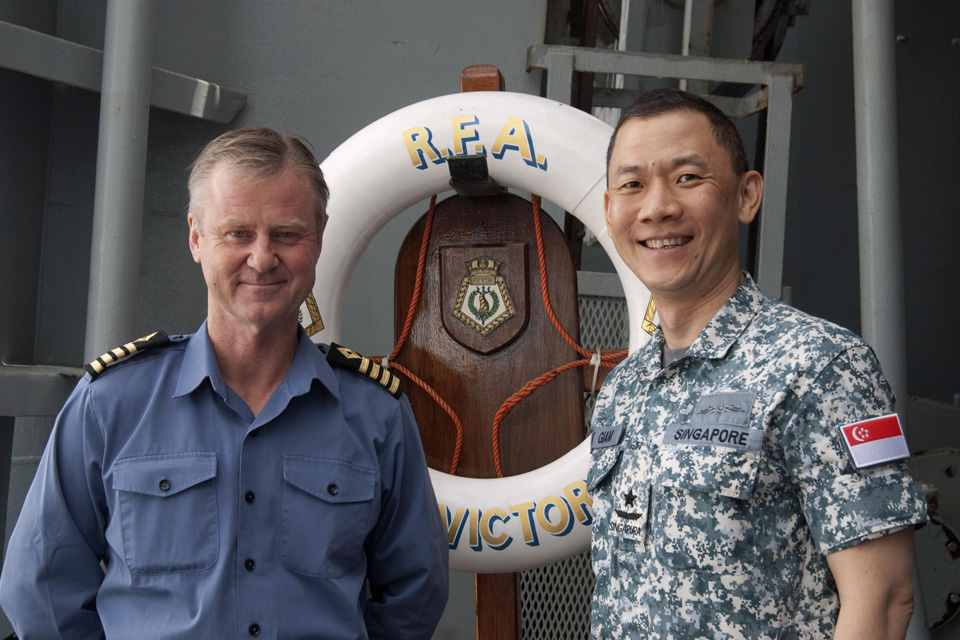 For the next 3 months they will direct the efforts of half a dozen warships drawn from many nations, including the Royal Navy frigate HMS Northumberland, to ensure merchant ships pass safely from the Red Sea to the Strait of Hormuz, including the Gulf of Aden and the Somali Basin.
Captain Kevin Rimmell, RFA Fort Victoria's Commanding Officer, said:
For a British ship to fly the flag for such a well-regarded international task force is a real honour and a source of pride for myself and the crew.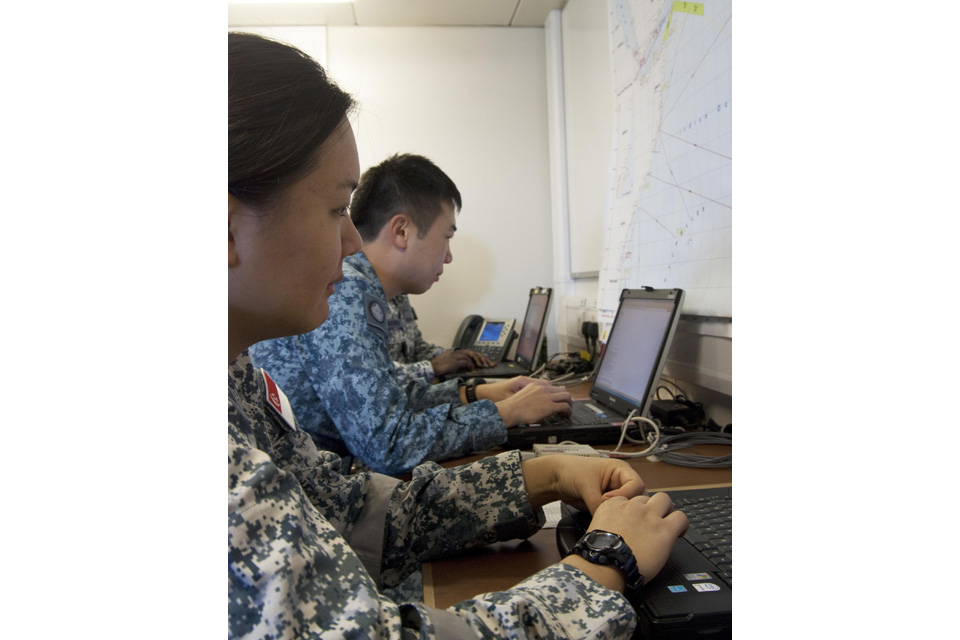 Whilst on deployment, Fort Victoria will fulfil 2 roles:
Providing supplies to sustain the mission of the rest of the task force, and

As home to Singapore's Rear Admiral Giam Hock Koon and his 7-nation battle staff.
Since embarking, the battle staff have been getting to know their new home, and familiarising themselves with her impressive range of facilities and capabilities.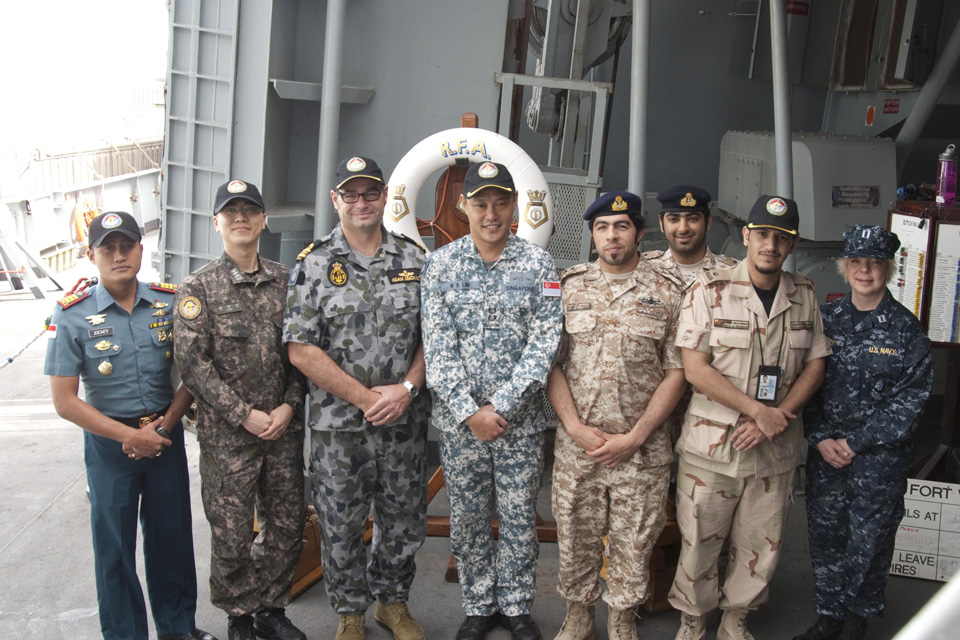 Rear Admiral Giam said:
RFA Fort Victoria possesses good communications facilities, an experienced crew and the strong and supportive leadership of Captain Rimell and his team.
The CTF 151 team has seamlessly shifted our command from our shore facility in Bahrain, and now looks forward to setting sail and getting to the thick of the action.
Published 3 April 2013