Press release
Foreign Secretary's Ramadan Statement
Foreign Secretary Philip Hammond sends warmest wishes to Muslims in the UK and across the world at the start of the holy month of Ramadan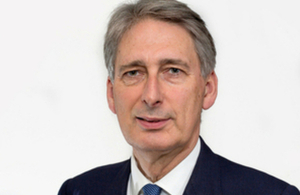 Foreign Secretary Philip Hammond said:
To Muslims in the UK and around the world I wish 'Ramadan Mubarak'.

The UK is proud of our strong links in the Muslim world, through our partnerships overseas and through the vibrant and diverse Muslim communities in the UK. Our missions and staff across our diplomatic network will be joining together with the communities in which they live and work to celebrate and reflect on our shared values.

Ramadan is also a time for peaceful reflection and acts of compassion and charity. Many across the Muslim world will spend this Ramadan separated from their families and communities by conflict and poverty. The UK will continue to support those in need across the world through our generous humanitarian and development aid. And we will continue to work for a world that is peaceful, secure and prosperous for all.
Further information
Published 17 June 2015