Foreign Secretary's Ramadan message
William Hague sends warmest wishes to Muslims in Britain and across the world at the start of Ramadan.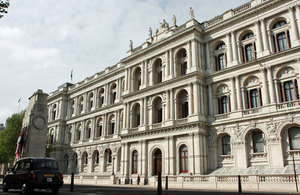 "As the Islamic holy month of Ramadan begins I send my warm wishes to Muslims in Britain and across the world: Ramadan Mubarak.
"British Muslims will join millions of other people around the world in this special period of reflection, contemplation and consideration of others. Ramadan is also an important time for friends and family to gather and remember those less fortunate. The values of charity and compassion that are central to Ramadan are shared by Muslims and non Muslims alike.
"They have particular poignancy and significance in the light of the suffering of people of all religions in Syria today. I hope the year ahead will be one in which we will see peace, security and stability restored in Syria.
"In the British government we will not relent for an instant in our efforts to help bring that about, and to support those enduring poverty, repression and conflict around the globe".
Published 19 July 2012