Foreign Secretary welcomes Russian ratification of New START treaty
Foreign Secretary William Hague said he was "delighted" that Russia had ratified the arms reduction treaty between Russia and the United States.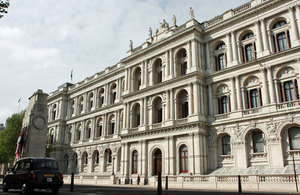 "I am delighted that the Russian Duma and Federation Council have joined their counterparts in the US Congress and ratified the New START treaty. We can now look forward to the treaty's entry into force.
"The recent ratification of the treaty by both the US and Russia has given a timely boost to the international community as it seeks to make progress on the disarmament and non-proliferation agenda in 2011, including strengthening the Nuclear Non-Proliferation Treaty. The UK looks forward to further cooperation with the US, Russia and our other partners towards our long-term goal of a world without nuclear weapons.
Published 27 January 2011