Foreign Secretary - we will not abandon Afghanistan
British Foreign Secretary William Hague has said that a blueprint for the international community's long-term engagement with Afghanistan beyond 2014 was established at yesterday's International Afghanistan Conference held in Bonn, Germany.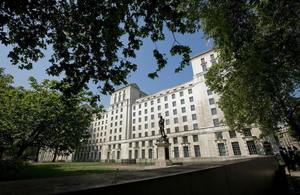 The conference was chaired by Afghanistan, hosted by Germany, and attended by 85 countries and 15 international organisations.
Speaking after the conference, Mr Hague said:
Today, in Bonn, the UK reiterated, together with over 100 international delegations, the international community's long-term commitment to Afghanistan. We will not abandon Afghanistan; the sacrifices made over the last ten years have not been made in vain. Today's conference has sent a clear signal that Afghanistan's friends will continue to support her long after international combat troops have left the country.
I am pleased to be able to underline the strength of the UK's relationship with Afghanistan by announcing that President Karzai will visit the United Kingdom immediately after the conference to sign the UK's own long-term partnership agreement with Afghanistan.
The Afghan Government has promised to uphold all its international human rights obligations. This is a reassuring step. Afghanistan has also undertaken to protect women's rights as enshrined in the constitution.
We have a clear framework for co-operation between the Afghan Government and international community. We look forward to building on the commitments agreed today to see the emergence of a stable, secure and prosperous Afghanistan.
Published 6 December 2011