News story
Foreign Secretary urges British Nationals to leave Yemen immediately
In light of the latest escalations and rapidly deteriorating security situation Foreign Secretary William Hague urges British Nationals to leave Yemen immediately.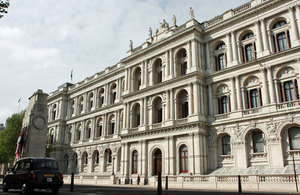 Foreign Secretary said:
"Today's extremely serious escalation of violence in Yemen underscores our clear message that British Nationals in Yemen should leave immediately while commercial flights are still operating. Given that we cannot expect forewarning of any airport closures, British Nationals should not wait to leave. We have already said that in such a difficult security situation it is extremely unlikely the British Government will be able to evacuate British Nationals.
In light of the latest escalations, I cannot restate this strongly enough: the British Government has been advising British Nationals to leave Yemen since March 12 and we will not be in a position to evacuate those who do not leave on commercial airlines while these are still flying. I ask those in the UK with friends and relatives in Yemen to pass this message on and tell them to leave now. You should not plan for nor expect the British Government to be in a position to assist you to reach safety."
Published 3 June 2011