Foreign Secretary to answer your questions
Foreign Secretary William Hague is visiting the Middle East and North Africa from 8 - 11 February and will answer your questions on the UK's role in the region through a Twitter Q&A.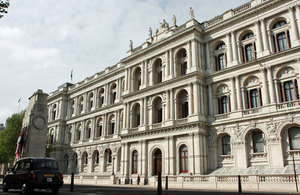 At 1430 GMT on Thursday 10 February the Foreign Secretary will answer as many questions as possible through twitter. You will be able to follow the Q&A below.
As part of the visit to Tunisia, Jordan, Yemen, UAE and Bahrain the Foreign Secretary announced a £5 million Arab Partnership Initiative to support reform projects across the Middle East and North Africa.
Published 8 February 2011