Foreign Secretary to answer your questions
Foreign Secretary William Hague will be visiting Syria on Thursday 27 January and will answer your questions on the UK's role in the Middle East through a Twitter Q&A.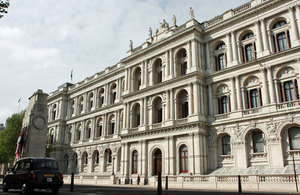 You can send your questions today using the hashtag #fsinsyria and by including the Foreign Secretary's twitter name @WilliamJHague.
On the evening of Thursday 27 January the Foreign Secretary will answer as many questions as possible through twitter. You will be able to follow the Q&A below.
Published 26 January 2011