Foreign Secretary statement to celebrate Gibraltar Day
The Foreign Secretary emphasises his support for Gibraltar and its people on Gibraltar's National Day.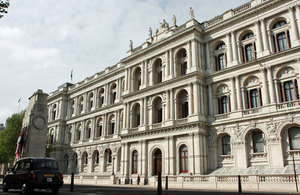 The Foreign Secretary said:
On this Gibraltar National Day, I want to emphasise my resolute support for Gibraltar and its people. We will continue to stand beside Gibraltar and the double lock commitment on its British Sovereignty.
Gibraltar's National Day is a fantastic celebration of the history, vibrancy, and success of the Rock. It also marks the first momentous occasion when you, the people of Gibraltar, clearly voiced your wish to remain British. I am proud of the long standing role you continue to play in the British family.
Happy Gibraltar National Day.
Published 10 September 2016