Press release
Foreign Secretary statement on Mediterranean tragedy
Philip Hammond responded to the capsize in the Mediterranean that resulted in the tragic deaths of migrants.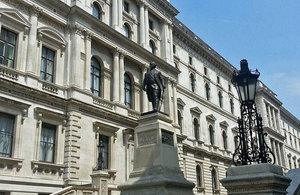 The Foreign Secretary, Philip Hammond, said:
The world is horrified at the appalling loss of life that it is taking place in the Mediterranean and rightly angered by the cynicism of the criminal gangs who are profiting from this people-trade. My sympathies go out to those who have lost relatives and friends and to all who are caught up in this vile trade.
Stopping this needless suffering is a huge international challenge which demands a comprehensive, co-ordinated response. We must target the traffickers who are responsible for so many people dying at sea and prevent their innocent victims from being tricked or forced into making these perilous journeys.
I discussed ideas for effective action with G7 Foreign Ministers last week and will do so again with EU Foreign Ministers at our meeting in Luxembourg tomorrow.
If we are to deal with this tragic situation effectively, we have to tackle it at every stage. As well as helping to identify and target the traffickers by offering the expertise of our National Crime Agency and security services, Britain can make an important contribution to addressing the factors driving migration through our aid programme in the key source countries.
Further information
Published 19 April 2015