Foreign Secretary statement following earthquake in eastern Turkey
Foreign Secretary William Hague has sent his deepest condolences to friends and loved ones who have died or been affected, and confirmed that the UK is ready to provide assistance.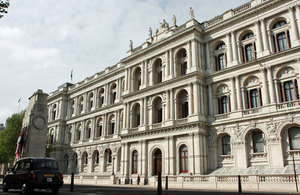 He said:
"Today`s earthquake in eastern Turkey has caused immense destruction, resulting in terrible loss of life. I send my deepest condolences to the friends and loved ones of those who have died or been affected. My thoughts are with those who are anxiously waiting news from the rescue efforts.
"The UK is ready to provide assistance, in line with any request from the Turkish authorities. We stand with Turkey at this difficult time."
Published 23 October 2011